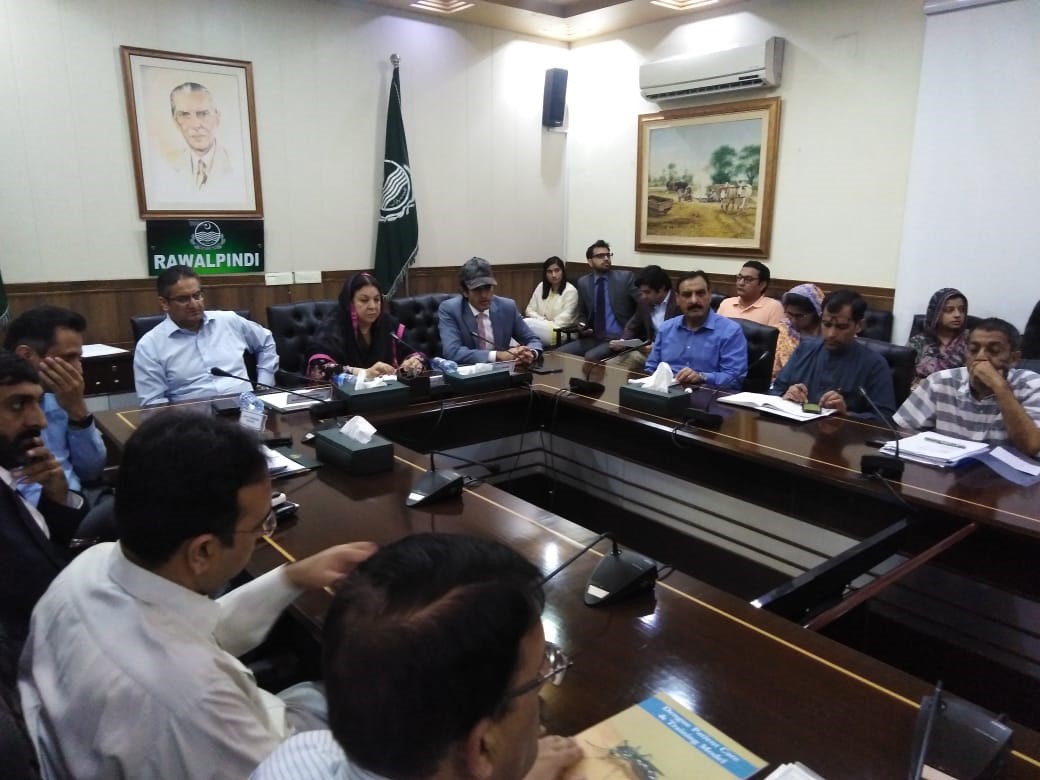 Dr Yasmeen Analyzes New Dengue Cases, Steps to Control Outbreak in Rawalpindi
RAWALPINDI– Punjab Health Minister Dr Yasmeen Rashid Sunday chaired an important meeting in the office of commissioner Rawalpindi regarding dengue outbreak.
Secretary Primary and Secondary Health care Capt (retired) Muhammad Usman, Commissioner Rawalpindi Capt (retired) Saqib Zafar, DC Rawalpindi, Additional Secretary Technical Dr Asim Altaf and other officers were also there.
Provincial Health Minister Dr Yasmeen Rashid analyzed the figures of new dengue cases and steps taken to control dengue outbreak. Secretary Health Capt (retired) Muhammad Usman briefed the minister about steps being taken to eradicate dengue.
Minister Health Dr Yasmeen Rashid has said on this occasion that comprehensive steps being taken to control dengue in the province. All concerned departments must play important role with the health department to control den stern.
"All resources are being utilized to get full control dengue. There is no space for any negligence during anti-dengue campaign."
Patients are being treated in government hospitals. Citizens should ensure cleanliness in their homes and workplaces. The health department is taking stern action against dengue larvae. The health department has removed more than 3000 larvae.
Five mobile screening units are creating the best free tests facility for a public of Rawalpindi. Doctors, nurses and paramedical staff are performing duty 24 hours.— PRESS HANDOUT