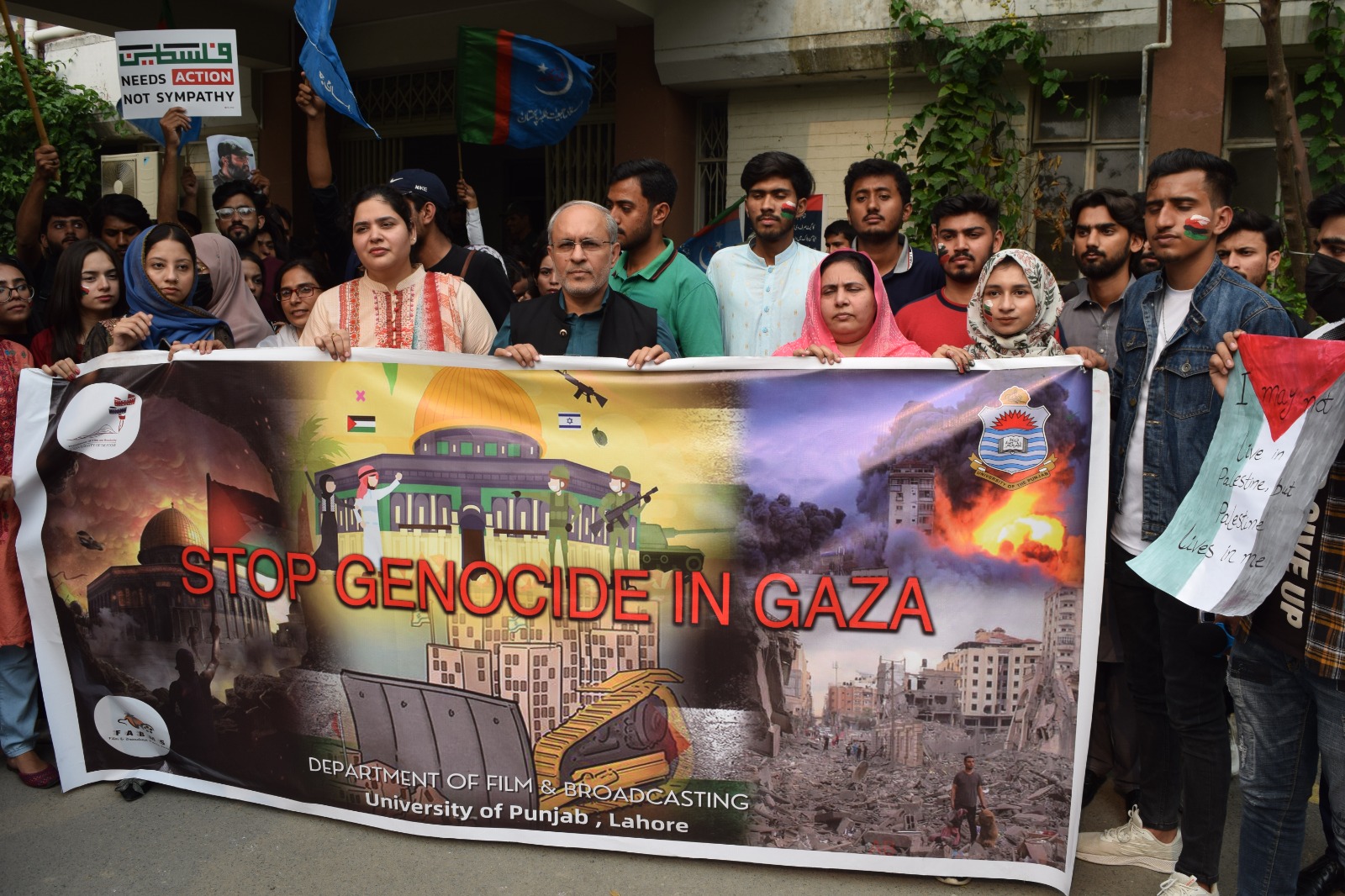 PU's Film and Broadcasting Dept Organises Rally to Express Solidarity With Palestinians
LAHORE MIRROR — The Film and Broadcasting Department of University of the Punjab on Monday organized a rally to express solidarity with the Palestinian people and to raise the voice against the atrocities of Israel.
A large number of students and teachers attended the event.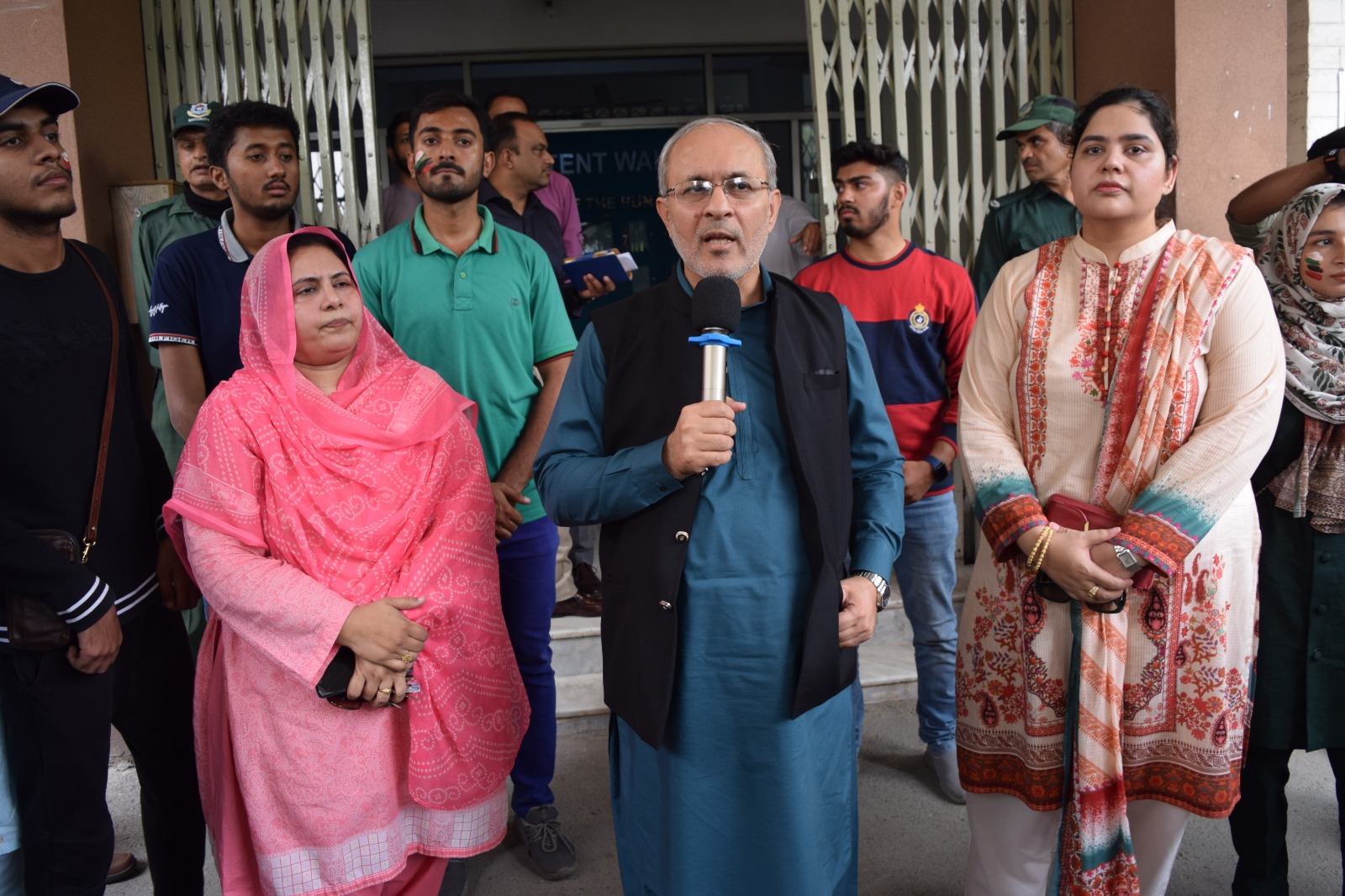 Vice Chancellor Dr Khaled Mehmood and Chairperson Dr Lubna Zaheer addressed the rally, condemned the killings on innocent Palestinians in Gaza and West Bank and demanded immediate halt to Israeli aggression.