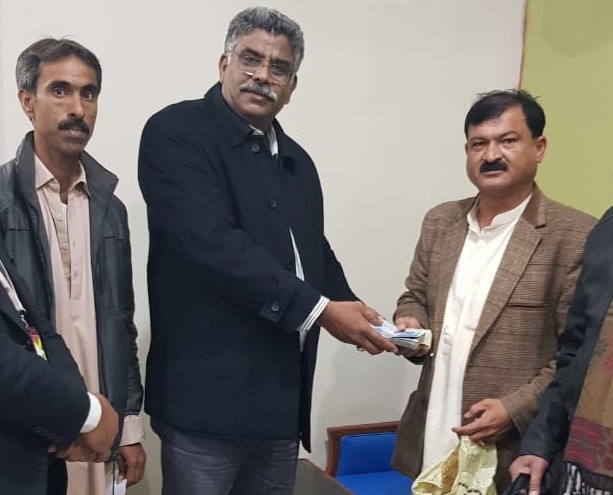 SUKKUR–The Pakistan International Airline (PIA) staff handed over lost Rs700,000 to its passenger at Sukkur Airport, depicting culture of honesty.
Dhani Bux Channa, who was travelling from Karachi to Sukkur on January 11 via flight PK536, forgot his currency bag containing Rs700,000 at Sukkur Airport.

PIA staff found the bag and swiftly returned it to the passenger. The bag was returned by Riaz Mangi, Airport Station Manager PIA Sukkur and his team. The passenger thanked PIA staff for showing honesty.
General Manager Passenger Handling PIA Zulqarnain Mehdi appreciated the swift action by Passenger Handling Unit at Sukkur and praised them in executing their duties.— PRESS RELEASE