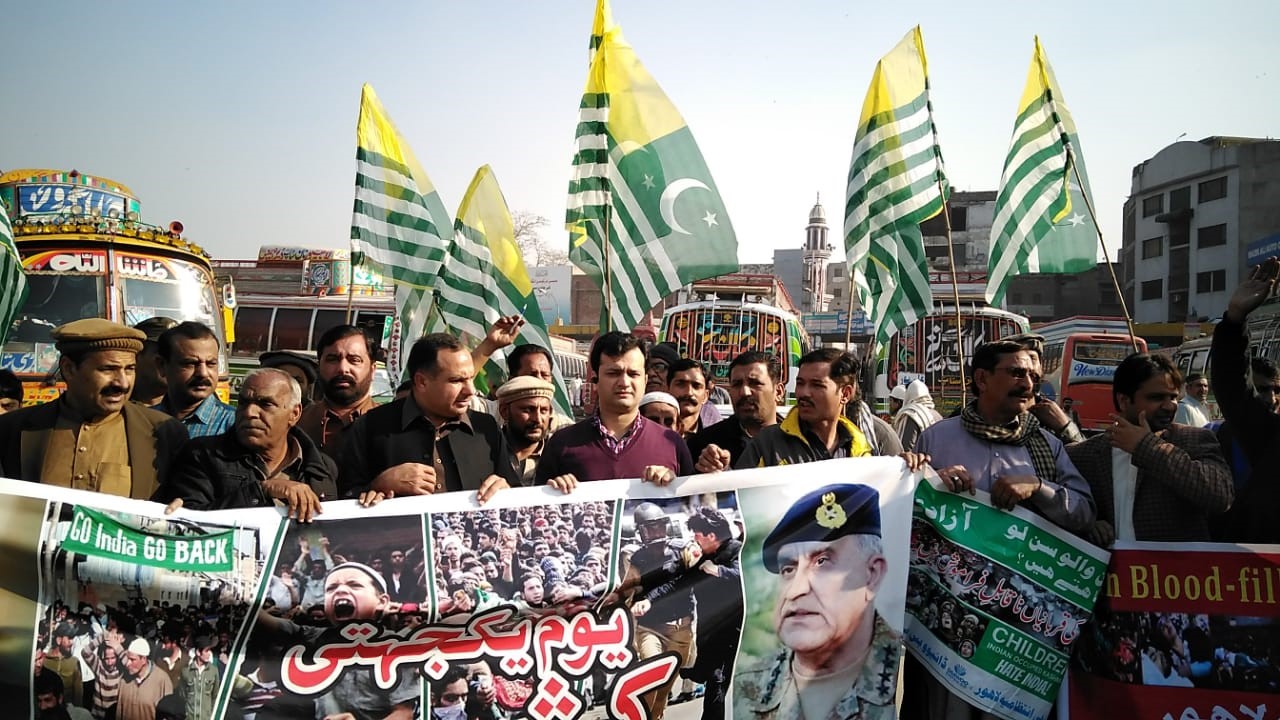 Kashmir Solidarity Rally At Badami Bagh General Bus Stand
LAHORE– A Kashmir solidarity rally was held at the Badami Bagh General Bus Stand on Monday to show unity with Kashmiris.
Administrator Ahmad Raza Butt led the rally that was participated by people from different walks of life including transporters.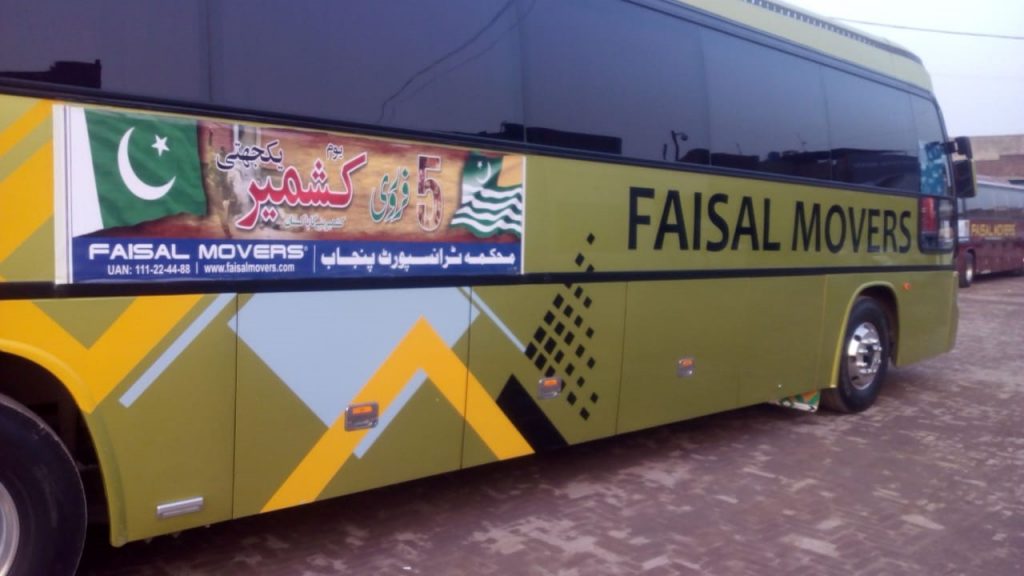 As Kashmir Day is approaching on February 5, the administration performed branding of buses at general bus stands Jinnah Terminal Thokar Niaz Baig, Lorry Adda Badami Bagh, City Bus Terminal Yateen Khana.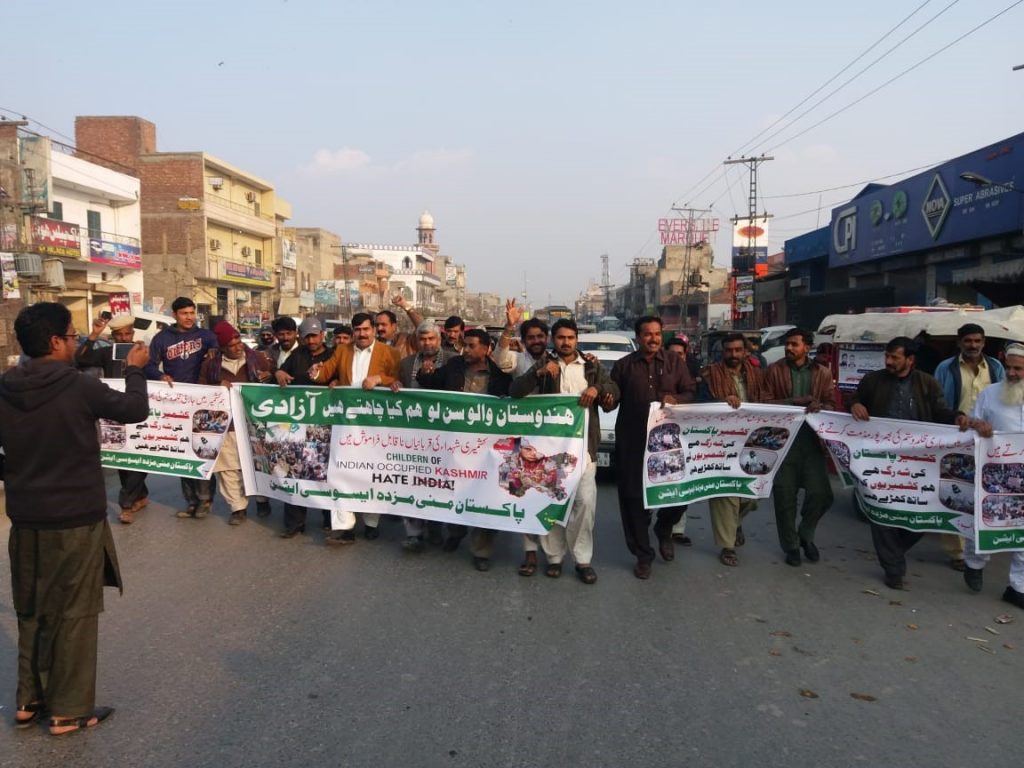 Truck transporters and Private D- Class Stands of Bund Road rallied on Bund Road along with staff of General Bus Stands MCL.
The branding of sitting hall, buses, Toyota, Mazda, and coasters was done.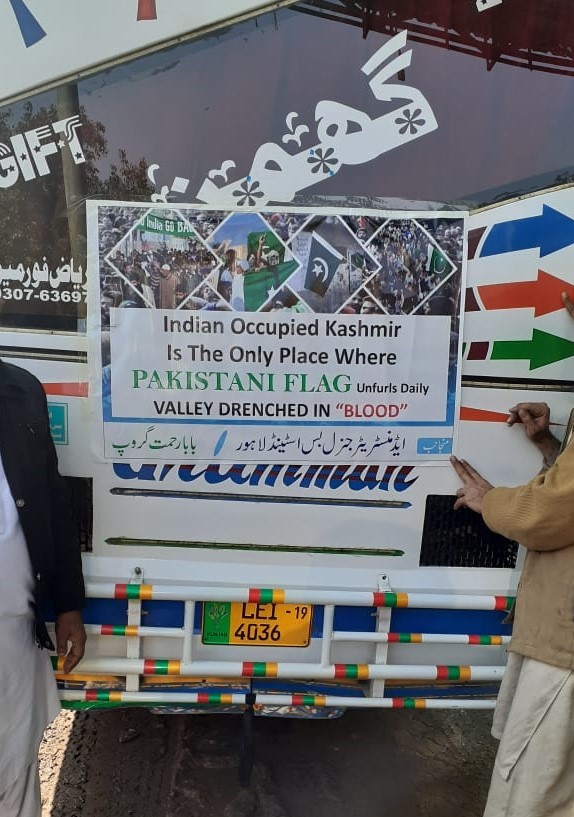 Kashmir flags were hoisted at all points of bus stands.— LAHORE MIRROR