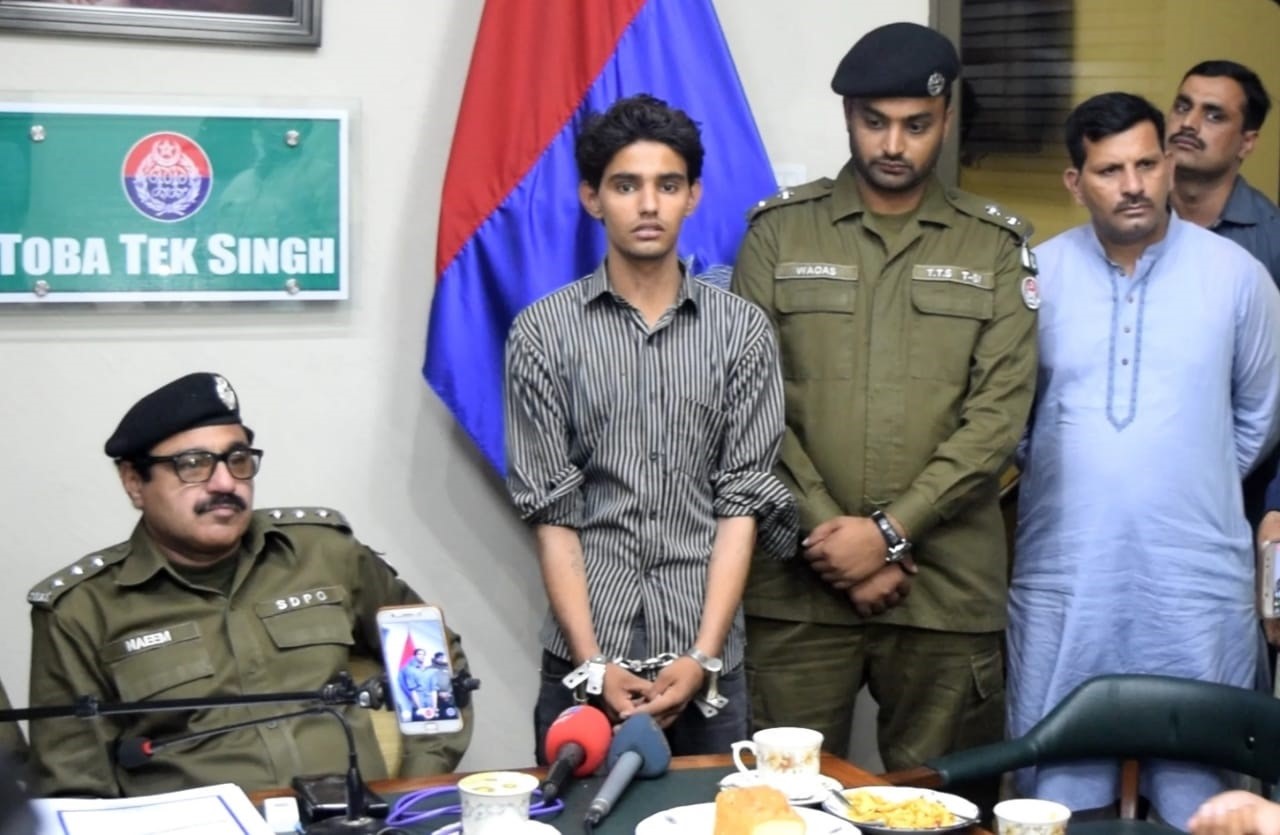 IG Punjab Applauds Police Team For Timely Recovering Child Abducted by Maniac
Toba Tek Singh police rescue three-year-old child from the suspect whom marriage proposal was rejected by the patents of kid's paternal aunt
LAHORE– Inspector General of Punjab Police Captain (retired) Arif Nawaz Khan has applauded the efforts of a police team that promptly recovered three-year-old Muhammad Hassan abducted by a maniac person who also tried to kill the child after severe torture.
The IG says accused involved in rape and abduction of women and children must be brought to justice without any delay ensuring effective steps to stop such incidents.
According to a handout, last night at 8pm information was received at Police Emergency No 15 Toba Tek Singh that a child Muhammad Hassan s/o Abdul Rehman of street No 5 Mohalla Bakshi Park has been abducted.
The SHO concerned and the Circle Officer rushed to the scene to begin search for the missing child.
Toba Tek Singh District Police Officer (DPO) Waqar Qureshi also arrived at the scene from Peer Mahal and formed a special team for the safe recovery of child. A team finally arrested Hammad Sidique on the basis of intelligence and proofs.
During investigation, Hammad disclosed that he wanted to marry paternal aunt of the kid but her family rejected the marriage proposal.  To teach them a lesson I abducted the child and after torturing him I threw the child in the sugarcane fields some four kilometer away from the city, he told police and said he was unable to identify the place now.
Police team started searching the area and after a search of almost six hours found the child in critical condition some 5/6 kilometer away from the city.
The child was in very critical condition as his one arm was broken with visible torture marks on his face and body.
The child was immediately transferred to the DHQ hospital where he is still in the emergency ward with being out of danger.
Police have registered a case and launched further legal procedures. Upon safe recovery of the child parents, public, and civil society highly appreciated the efforts of Punjab Police.
The IG Punjab directed field officers specially DPOs to ensure effective measures and supervision of cases regarding children and women so that every possible protection can be provided to the sensitive segment of society.— PRESS HANDOUT