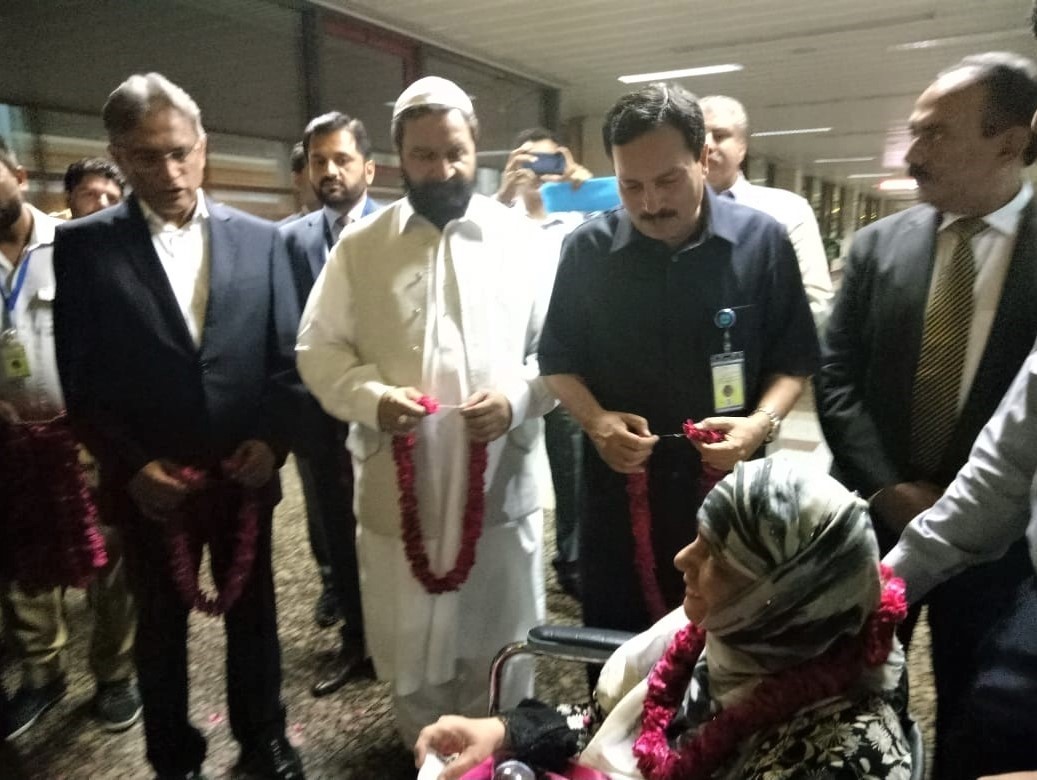 First Private Hajj Flight Carrying 214 Passengers Departs For Madina From Lahore Airport
LAHORE– First private hajj flight (PA-4760) departed for Madinah from Allama Iqbal International Airport Lahore carrying 214 pilgrims on Thursday.
To welcome the passengers of first hajj flight a formal ceremony was arranged by the Pakistan Civil Aviation Authority.
To grace the occasion, Provincial Minister Religious Affairs Peer Saeed Ul Hassan, Director Hajj Rehan Khokhar, Deputy Managing Director Finance Air Blue were the participants.
Chief Operating Officer / Airport Manager Nazir Ahmed Khan hosted the said ceremony along with team including Deputy Airport Manager Muhammad Anwar Zia.
In the light of instructions of Secretary Aviation / Director General Pakistan Civil Aviation Authority Shah Rukh Nusrat he welcomed the passengers and aware them about benchmark facilities and services arranged for their delightful travel experience through Allama Iqbal International Airport Lahore.
He also aware the passengers regarding deployment/presence of Pakistan Civil Aviation Authority's professional staff on round the clock basis for their help and guidance.
Provincial Minister Religious Affairs, Peer Saeed Ul Hassan paid heartiest thanks to the Government of Pakistan and Pakistan Civil Aviation Authority for the arrangements.
At the end of the ceremony, he made a special prayer, in which a safe journey of the passengers as well as prayers for Pakistan's security was also done.— PRESS RELEASE