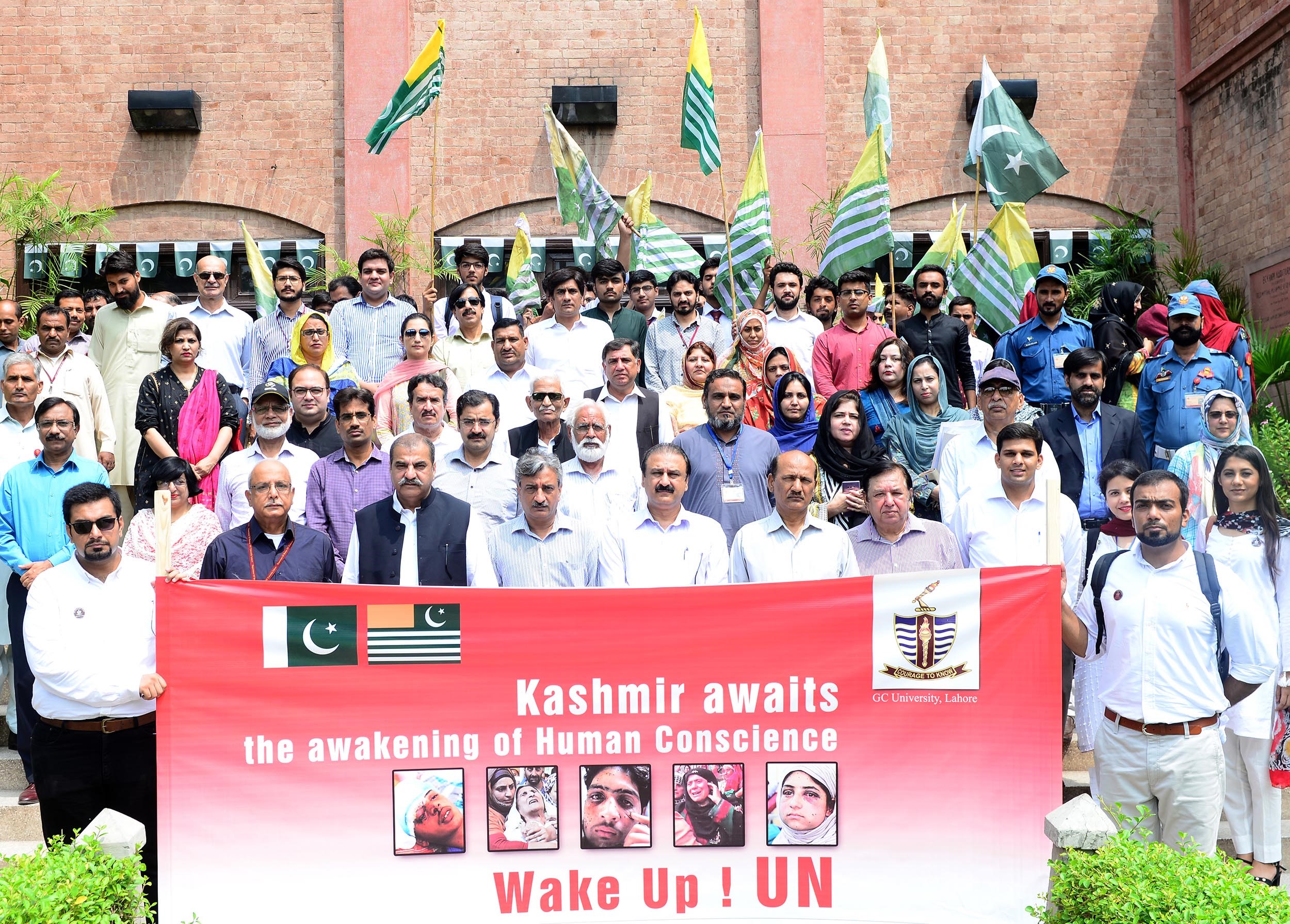 Defence Day And Kashmir: Seminar Cum Solidarity Walk Held at GCUL
LAHORE: A seminar and solidarity walk was held here at the Government College University Lahore GCUL) to celebrate the Pakistan Defence Day and express solidarity with the people of Indian Occupied Kahsmir.
GCUL Registrar Mr. Saboor Ahmad Khan accompanied by Deans Prof Dr Raiz Ahmed, Prof Dr Khalid Manzoor Butt and Prof Dr Sultan Shah led the on-campus walk attended by hundreds of teachers and students.
In his key note address at the seminar titled "Wake Up! United Nations", eminent writer Prof Dr Saadat Saeed said that Kahsmiris had been waiting for the awakening of human conscience of the world for more than 70 years.
He laid stress on the unity of Muslims to foil the conspiracies against Islam. He highlighted the brutality, torture on men, women and children, extrajudicial executions and forced disappearances and other human right violations carried out by the Indian security forces with impunity in Kashmir.
Talking to media at the walk, Registrar Saboor Ahmad Khan said that the people of Pakistan were ready for every sacrifice for the independence of their Kahsmiri brothers and sisters. He also paid glowing tribute to those who laid down their lives for the motherland in the 1965 war.— PRESS RELEASE