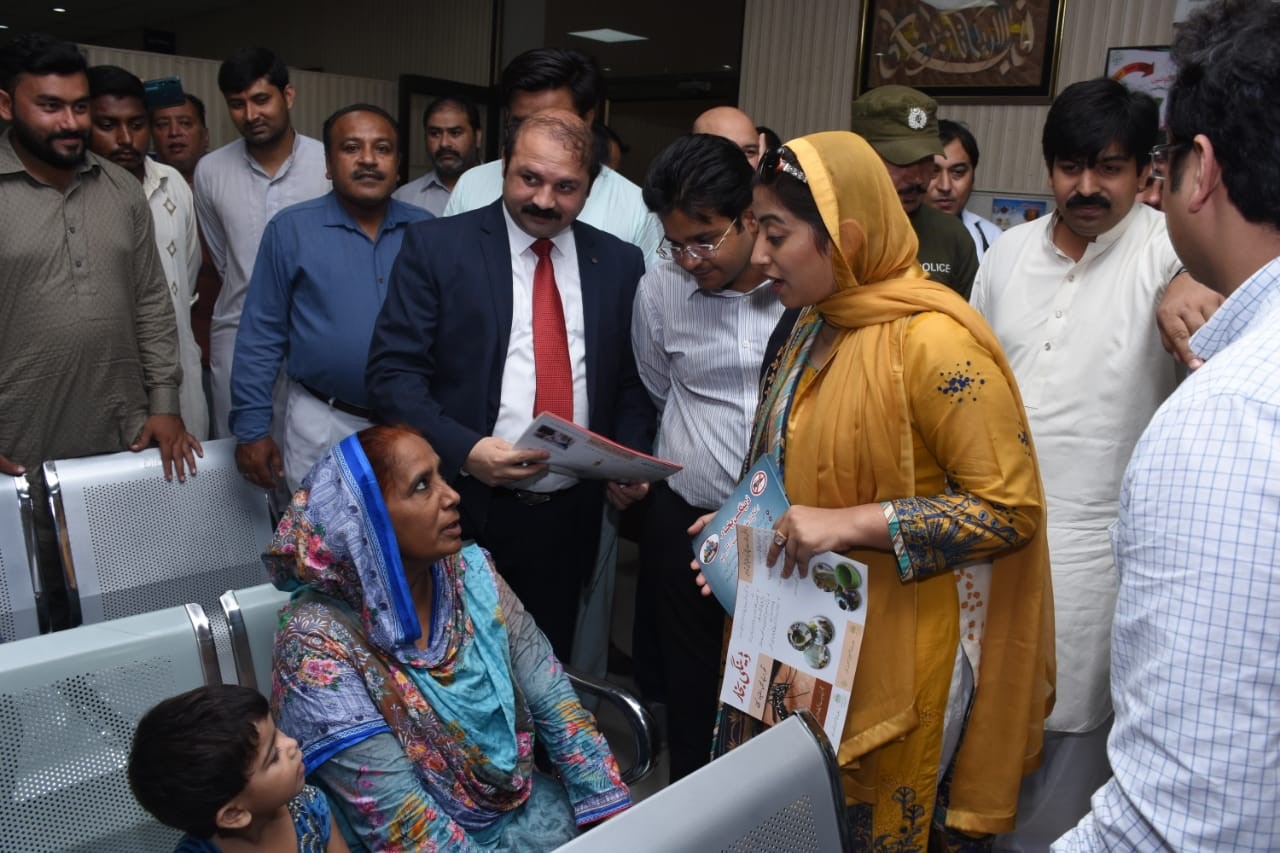 DC Lahore Visits Samanabad Hospital to Inspect Arrangements in Dengue Ward
LAHORE– The District Administration Lahore is full vigilant and alert to combat with dengue virus and officers including Deputy Commissioner Lahore Saleha Saeed are in field to check the performance of dengue teams working in all parts of provincial capital.
On Saturday morning, Deputy Commissioner Lahore Ms Saleha Saeed visited Samanabad hospital to inspect the arrangements in dengue ward, which is fully equipped with apparatus and medicines.
She also distributed awareness pamphlets among citizens. Similarly, she also paid visit to a house located in Samanabad where dengue larwa was traced out by dengue team. She created awareness among the inhabitants of house regarding precautionary measures. Moreover, Additional Deputy Commissioners, Assistant Commissioners also remained in field and they checked dengue teams. On the other hand, case is being registered against the owner of premises where dengue larwa is traced out.
District Administration has get lodged 41 cases and sealed two plazas and arrested 7 persons on finding of dengue larwa from their premises.
District Administration Lahore has announced to celebrate "Dengue week" from coming Monday. Special programmes, Seminars and walks would be arranged during the dengue week. Similarly, the students of schools, colleges and universities would be made volunteers for the awareness campaign.— PRESS HANDOUT