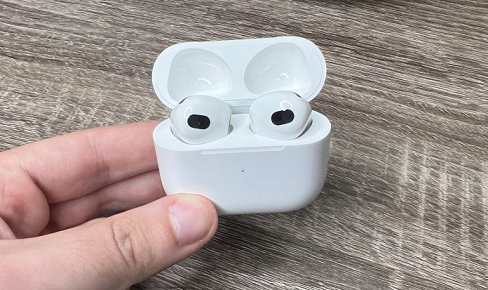 Woman mistakenly eats Apple AirPods, thinking it as vitamin pill
LAHORE MIRROR — In the US, there was a strange incident where a woman mistakenly ate one of her husband's Apple AirPods, thinking it was a vitamin pill.
This unusual event became widely known when a 52-year-old woman named Tanna Barker shared her story on TikTok.
The incident happened while Barker was taking her morning walk with a friend. While they were talking, Barker reached for what she thought were her vitamin pills and, without realizing her mistake, swallowed her husband's left AirPod Pro along with a drink.
Although she felt something unusual when swallowing the AirPod, Barker assumed it was because the pills had a strange shape. She decided to drink a lot of water to help them go down.
It wasn't until her friend left that Barker realized she still had the actual vitamin pills in her hand, and she had accidentally eaten her husband's left AirPod Pro. She said, "I was just like, 'Oh my gosh, I cannot believe I just did that.' I've got an AirPod inside me now."
When she got back home, Barker told her husband about what happened. He suggested keeping it a secret, but she decided to share the strange incident with her TikTok followers.