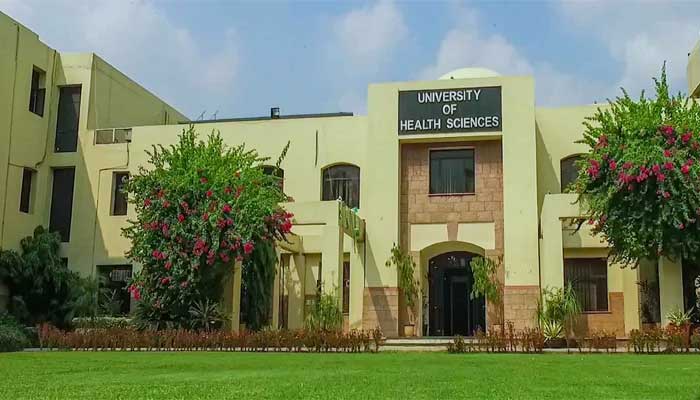 LAHORE– The University of Health Sciences(UHS) has issued the schedule of BDS annual examinations 2021, for its affiliated dental colleges all across Punjab.
The examination schedule was approved by the Board of Studies (Dentistry) in its 41st meeting held here at UHS on Tuesday.
According to the notification, the first professional BDS annual examinations will be held from January 21 to February 04, 2022. The last date for submission of the first professional admission forms is January 05, 2022.
The Second Professional BDS annual examinations will run from February 25 to March 11, 2022. The last date for submission of second professional admission forms is February 07.
The annual examinations for the Third Professional BDS will be held from February 08 to February 22, 2022. The deadline for submitting third professional's admission forms is January 19.
The Final Professional BDS annual examinations will be held from March 18 to March 29, 2022. The last date for submission of final professional admission forms is February 28, 2022.— PRESS RELEASE