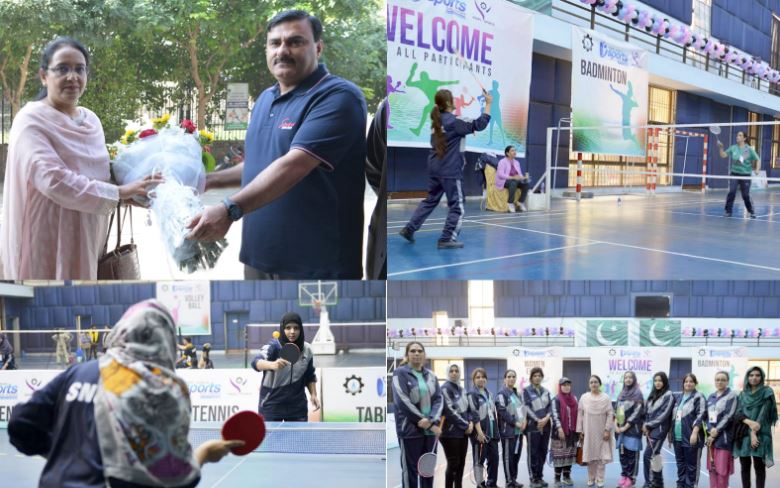 Sui Northern Gas Annual Sports Gala Kicks Off, MD Amer Tufail to Inaugurate It Today
LAHORE MIRROR — Sui Northern Sports Gala for the year 2023 started with women matches at Nishtar Park Stadium on Tuesday. The Sports Gala shall be formally inaugurated by Amer Tufail, Managing Director today.
The inaugural ceremony shall be held at 14:30 at the Punjab Stadium's ground, where Mr. Tufail shall participate as the Chief Guest.
On the first day, women teams played badminton and table tennis matches at the Nishtar Park Gymnasium Hall. Ms. Kanwal Wazir, Finance Secretary of the Sui Northern Sports Cell was the Chief Guest at women games whereas Muhammad Arshad Vice President Sui Northern Sports Cell, Muhammad Shehzad, Khalid Mahmud and other Officers were also present.
4-Day Sports Gala started on 14th November shall have its finale on 17th during which 21 various teams from regions and 336 men and women players in total shall participate. Sports Gala is featuring Cricket, Badminton, Tug of War, Table Tennis, Volleyball and athletic matches, etc.