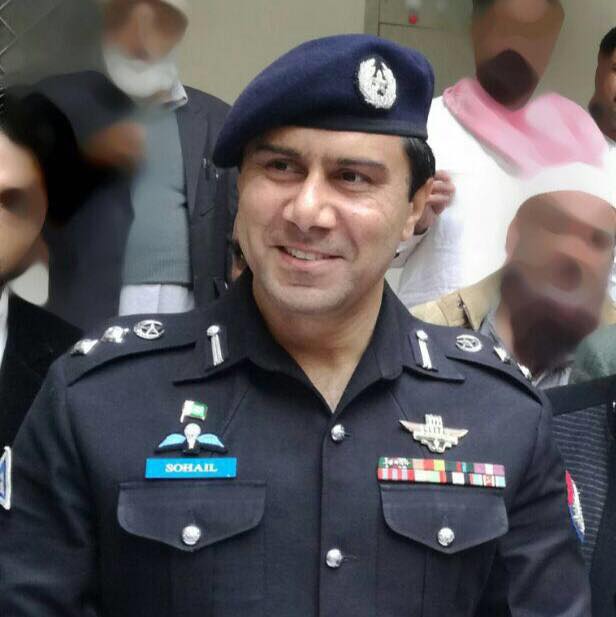 Sohail Ch To Take Up The Reigns of Faisalabad as City Police Officer
By Our Web Reporter
LAHORE– The Punjab government Friday appointed Deputy Inspector General of Police Captain (retired) Muhammad Sohail Ch as City Police Officer Faisalabad.
Sohail Ch has been transferred from the post of DIG Counter Terrorism Department Punjab to lead Faisalabad police as CPO.
He is going to replace his batch-mate DIG Muhammad Azhar Akram who will join his next posting in Lahore.
Previously, Sohail Ch had served Punjab as District Police Officer of Pakpattan and Sargodha, Chief Traffic Officer Lahore, and SSP CTD Punjab, and divisional SP in Lahore police. During his tenure as CTO Lahore and DPO Sargodha, Sohail Ch took extra ordinary initiatives for the welfare of police force. The construction of new buildings of traffic sectors in Lahore, Police Lines in Sargodha and conversion of a historical hospital into a state-of-the-art hospital in Sargodha were his key projects.
Speaking to lahoremirror.com, Sohail Ch said he would adopt policy of merit, take steps of welfare of his force and pursue better administration of district police officers and officials.
"Crime fighting and detection of cases will be my priority areas to turn the third biggest city of Pakistan into a peaceful and protective metropolis for its dwellers.— LAHORE MIRROR