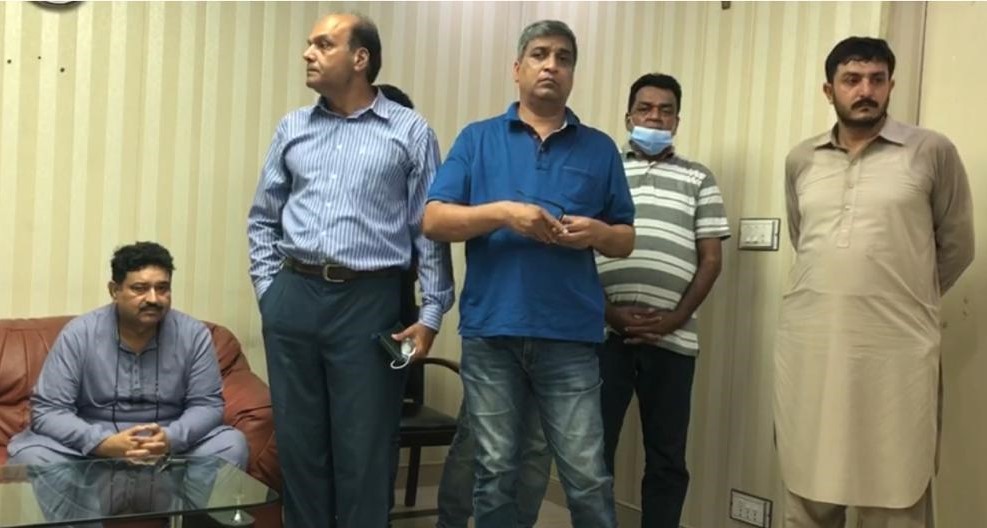 Rs51mn Scam: ACE Punjab Arrests 5 Officials of Punjab Workers Welfare Board
LAHORE– The Anti-Corruption Establishment Punjab unearthed Rs51.4 million scam in the Punjab Workers Welfare Board (PWWB) an attached department of Labor and Human Resource Department , Government of the Punjab on Thursday.
In a statement issued from the office of the Spokesperson to ACE, Punjab it was said that an ACE team under the directions of the DG ACE Mr. Gohar Nafees raided the department and arrested all the accused officers and officials involved in the scam.

Those who were booked included Mr. Shahzad Akhtar Baig Ex. Director Finance, Mr. Ejaz Ur Rehman Deputy Director Admn, Mr. Tahir Masood Assistant Computer Programmer and two junior clerks namely Jamshed and Saleem.
The accused have embezzled Rs. 51,403,000 in the name of fictitious colleges with fake credentials and documents of the ghost students from the PWWB. The accused transferred Rs. 32,978,400 to the Mid City College, Rs.7031200 to Muslim Institute of Computer Science, Rs.600,4000 to Hamza Poly Tech Institute, Rs. 4,839,800 to the Grace College and Rs.549,600 to CFE. All these institutions are ghost with fake students. The accused have apparently abetted the beneficiary Colleges.
Commenting on the scam, DG ACE said that after a through probe into the matter, the accused will be dealt as per law and the stolen money meant for education of the poor worker's children will be recovered. He said that he was determined to deal the corrupt elements with an iron hand.— HANDOUT