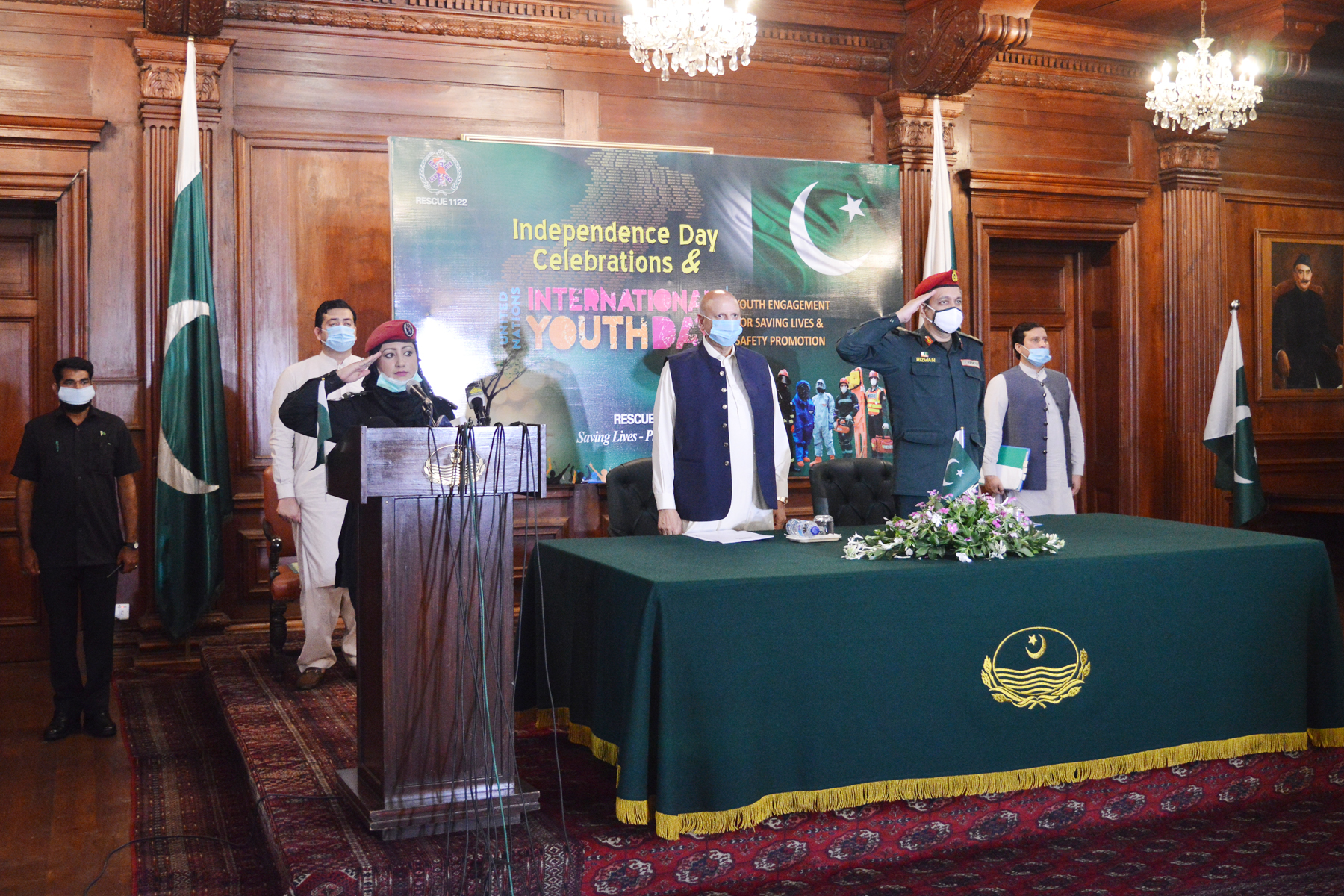 Rescue 1122 Celebrates International Youth And Independence Day
LAHORE–Governor Punjab Chaudhary Muhammad Sarwar has said that the role of Rescue Service for youth engagement for saving lives and safety promotion is appreciable. Rescue Service has established Community Emergency Response Teams (CERTs) in all Union Councils of Punjab and educated over one million community members on life-saving techniques and safety promotion activities.
Punjab Emergency Service has gained respect among the public and confidence of people only because of its high professional standards, he remarked. "All credit of Rescue 1122 success and maintaining its high standards goes to DG Rescue Dr Rizwan Naseer and his team", Ch Sarwar maintained.
He wished all participants Happy Independence and took a commitment from them that they will play an effective role in saving lives and promoting safety especially due to this Corona Pandemic we have to change our life styles.
While speaking at the occasion, DG Rescue Punjab motivated youth to become a Rescue Scout and engage yourselves in Community Safety activities after getting the necessary training from your nearest Community Rescue Station and play an effective role in establishing healthy, safe, and resilient communities in Pakistan. He emphasized that youth have the potential to bring change and promote safety in their respective communities.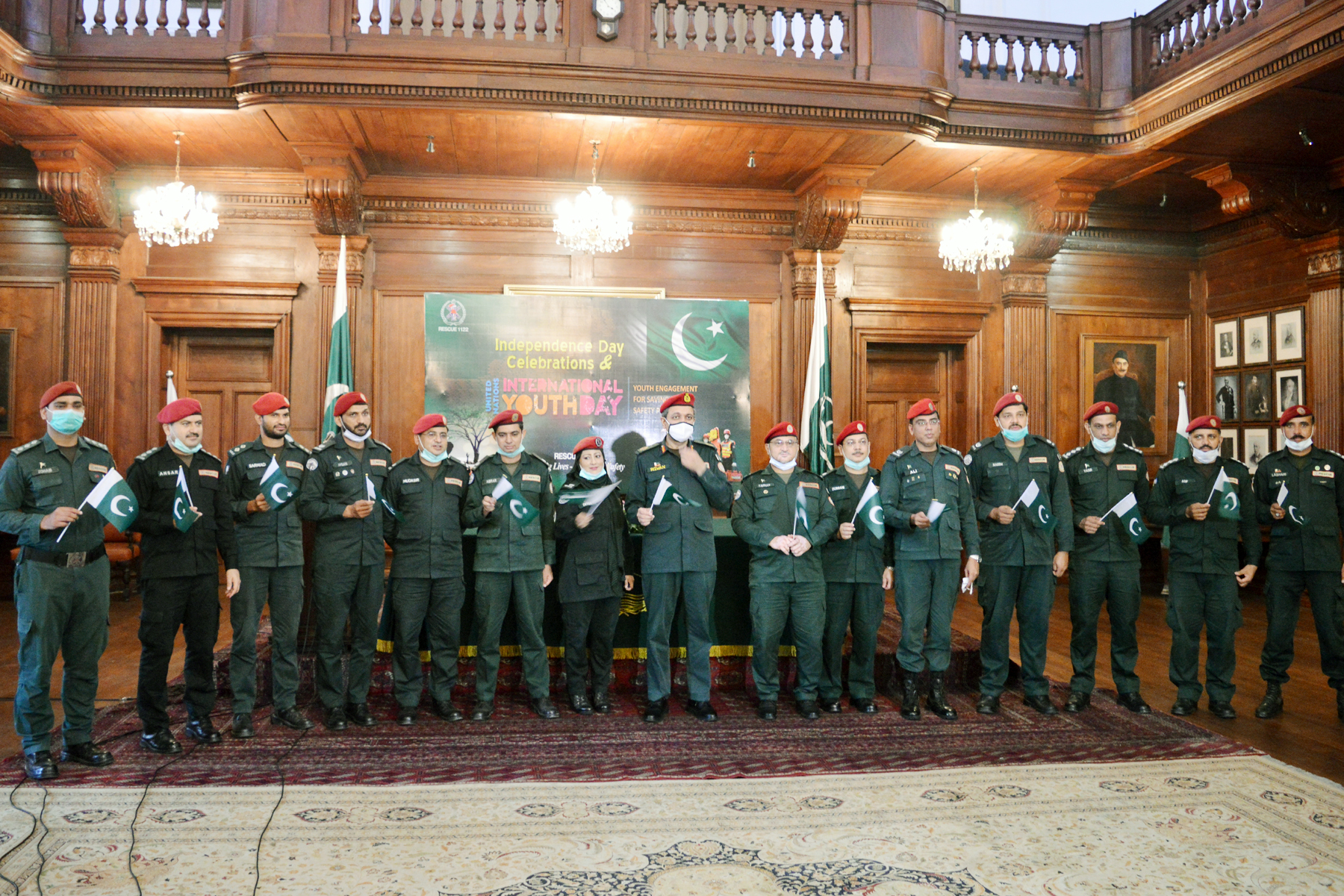 Dr Rizwan Naseer shared his experience and challenges faced during the establishment of a comprehensive emergency management system in Punjab commonly known as Rescue 1122. The Service has rescued over 8.4 million emergency victims, Fire Rescue Service saved losses over Rs 450 billion by improving emergency response and professional firefighting, Motorbike Ambulance Service responded over 562000 emergencies with the average response time of 4 minutes which is an achievement even internationally and Patient Transfer Services has provided services to over 732000 critical ill patients.
Besides that Emergency Services Academy provided training to over 19000 rescuers across Pakistan and now Pakistan Rescue Team of Academy has become the first United Nations INSARAG classified team in South Asia.  This all has been possible due to a vision to serve humanity, professional training, consecutive commitment, and hard work of the team. DG Rescue also asked everybody to remember the sacrifices of our elders for achieving independence and to play our role in being responsible citizens to build Safer Pakistan.
The event in connection with the International Youth and Independence Day titled "Youth Engagement for Saving lives and Safety Promotion was held at Governor House here on Wednesday. DG Rescue Punjab Dr Rizwan Naseer, Rescue officers, and a large number of youth participated in the event. On this occasion, under training rescuers from all over Punjab participated in different activities which included speeches, national songs etc to express their solidarity with the motherland and youthful enthusiasm for developing a safer communities in Pakistan. In the end, all participants of the event prayed for disease free safe prosperous Pakistan–PRESS RELEASE