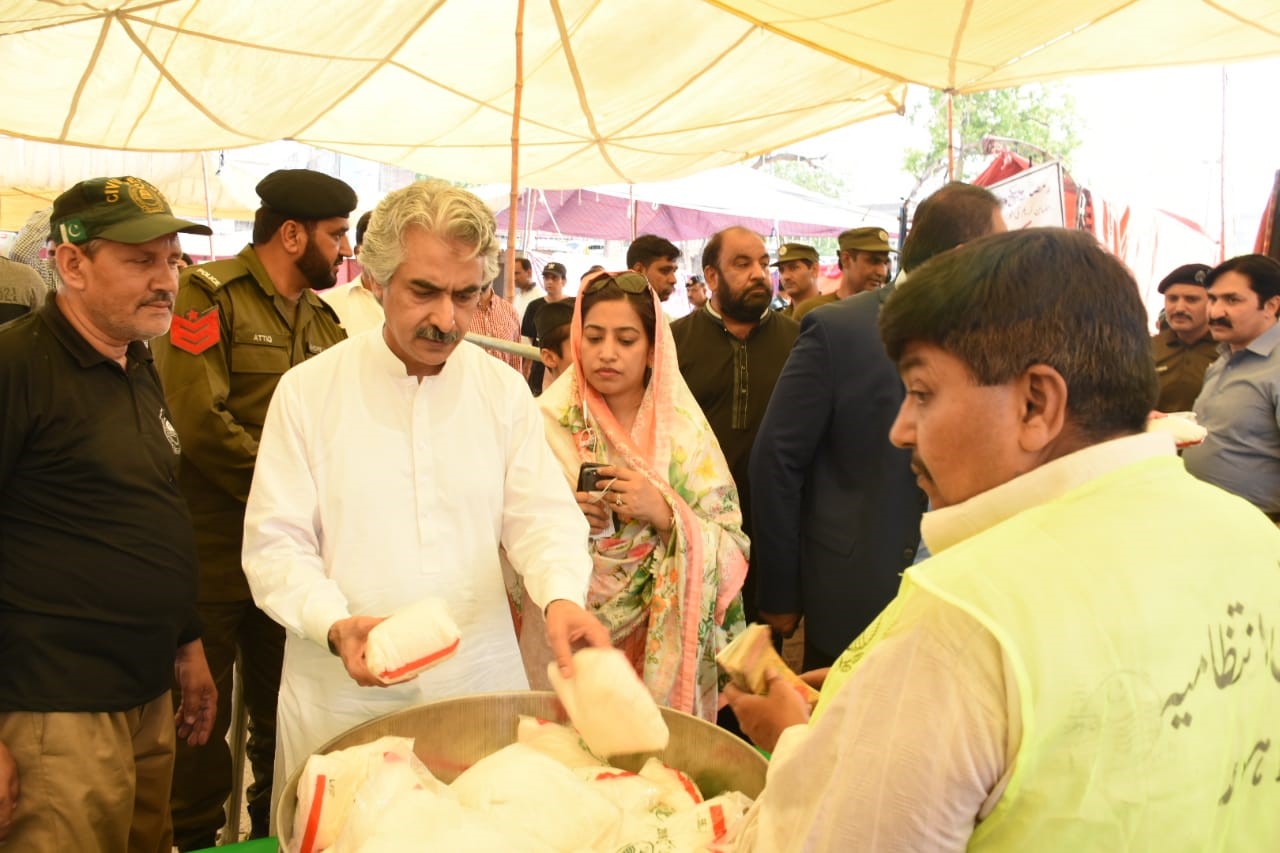 Potato Auction: Industries Minister Aslam, DC Saleha Visit Badami Bagh Vegetables Market
They also reached Mouchi Gate and Shadbagh Ramadan bazaars to review arrangements
LAHORE– Punjab Minister for Industries Mian Aslam Iqbal and Deputy Commissioner Lahore Ms Saleha Saeed paid a visit to fruit and vegetable market Badami Bagh on Monday to review the process of potato's auction.
They held the monitoring and supervision of potato auction in their presence.
Taking to media, they said it is the top most priority of the government to provide relief citizens for which all possible steps are being taken.
"The officers of district administration are specially monitored to supervise the auctions of different commodities at morning, afternoon and evening in all markets," they said. Moreover, Minister Industry Punjab Mian Aslam Iqbal and DC Saleha paid visits to Mouchi Gate and Shadbagh Ramadan bazaars to review arrangements.
They went on each stall set up in said Ramadan bazaars and checked prices and quality of essential commodities.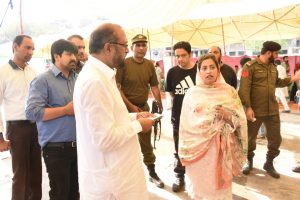 "The stock of sugar and flour is abundant and people are taking lot of interest in purchasing these items which are subsidized by the provincial government," they added.
Price control magistrates visit open markets to check overcharging
On the direction of DC Saleha Saeed, all price control magistrates visited open markets to curb the overcharging and hoarding.
They imposed fine Rs37,200 on 36 profiteers, who were booked in cases and arrested.— PRESS HANDOUT