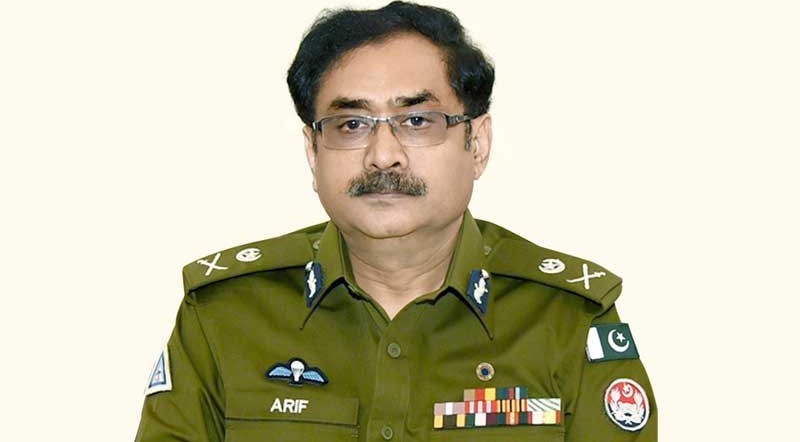 Police Torture: Is Punjab Police Chief Facing 'Political' Conspiracy Against Him?
By Muhammad Faisal Ali Ghumman
LAHORE: The Punjab police led by Captain (retired) Arif Nawaz Khan is currently facing public wrath and oversight of the Punjab government following a series of illegal confinements, police custodial tortures and deaths, thanks to free use of cell phone cameras and social media platforms.
On the one hand, Punjab police have come under severe criticism for applying third degree tactics to investigate suspects as in case of Salahuddin and Aamir while on the other police circles link the recent spate of anger against Punjab police to power politics continuing in Punjab to dethrone Mr Khan from the IG-ship.
The ongoing tussle among lobbies led separately by the Punjab governor, the Foreign Minister, and the Speaker Punjab Assembly to pick and choose top command in the province and key field officers is leading to propaganda campaigns nowadays, police circles strongly believe.
Sources in the Punjab police speaking to lahoremirror.com claim that the governor's lobby has flexed muscles to weaken IGP Arif Nawaz in the wake of recent illegal detentions and custodial deaths, a strong card it has card to play in the name of police barbarism.
Since May 2019, Mr Nawaz has made key changes in the field formations especially by removing the District Police Chief of Toba Tek Singh- hometown of the governor.
Sources say the IGP had been avoiding calls from the Governor House for extending 'favours', an act that is troubling the governor, who is one of the key member of PTI.
Sources believe the departure of previous IGP Amjad Javed Saleemi in April this year has irked the governor most as sources claim Saleemi was made IGP on the efforts of the latter owing to same cast.
The sitting IGP Arif Nawaz, who was posted the provincial police chief in mid of April, changed almost 80 percent of the officers his predecessor chose on cast basis.
Sources say a group of senior police officers is also supporting the governor's lobby against the sitting IGP.
They are one Additional IG and three DIGs, who are currently serving under the same IGP.
Nawaz, who has already served Punjab in the tenure of Shehbaz Sharif government and is considered more professional and hardworking among police circles than Saleemi, also enjoys backing of a powerful agency, sources claim, saying there is hardly a 20 percent chance of his exit.
Sources are of the view that the growing divisions among PTI ranks in Punjab are also creating problems for provincial bureaucracy to work independently and that could be the reason behind latest conspiracy against IGP Khan.— LAHORE MIRROR