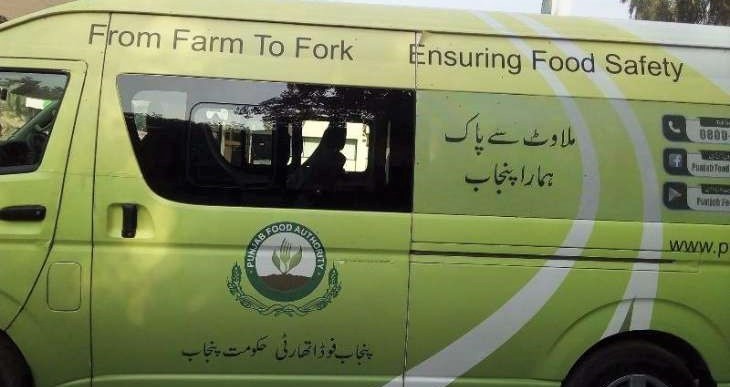 PFA Unearths Unit Producing Fake Carbonated Drinks, Discards 22,500 Litres
LAHORE– The Punjab Food Authority (PFA) on Thursday foiled an attempt to supply thousands of litres substandard and counterfeit carbonated drinks while taking timely action against adulterators in Ferzowala area.
The authority has discarded 15,000 one and a half-litre prepared fizzy drinks during the raid. The raiding team also confiscated 18,000 empty bottles, 11 gas cylinders, three filling machines, mixing machines, caps of different brands bottles and a huge quantity of fake labels.
A special raid was conducted against the illegal beverage factory on the tip-off by vigilance cell. 
PFA Director General Captain (R) Muhammad Usman said that a consignment of harmful drinks was being prepared to supply on the eve of Eid and during Ramadan.
He told that the factory was producing fake soft drinks of the different popular brands of carbonated drinks by using artificial flavours, chemicals and impure tap water. He said that expired bottles were also supplied in the market after changing expiry dates.
He said that PFA is vigorously checking food points which purpose to ensure the provision of pure food for consumers in the holy month of Ramadan.
He said PFA has registered a FIR against the owner of the illicit beverages factory on charges of forgery and adulteration.
He said that the use of such carbonated drinks causes of stomach ulcer and cancer.
PFA is not only confiscating the adulterated and substandard food rather rooting out factories.
Furthermore, DG PFA appealed the general public to consume homemade eatables for maintaining a healthy lifestyle.