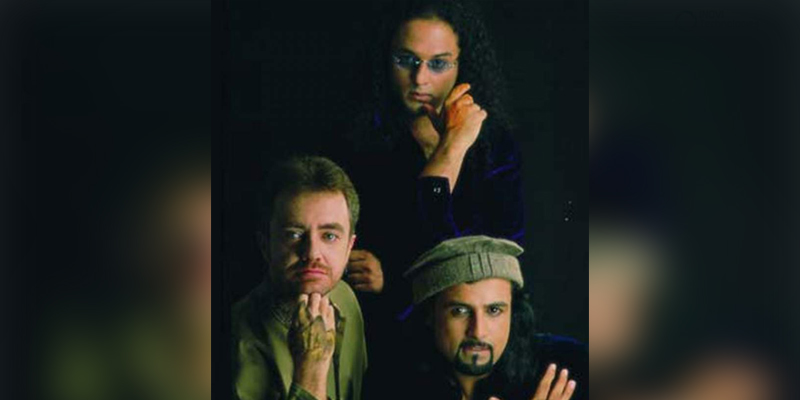 All You Need To Know About Junoon And Its Reunion
By Sonia Akmal Qureshi
LAHORE: Everyone had been waiting for Pakistani super hit rock cum sufi band Junoon since so long. Weren't we? Finally Peek Freans Sooper reunited them after so long.
Junoon is a sufi rock band comprising Salman Ahmed, Ali Azmat, and Brian O' Connell (before there was Nusrat Hussain who left and then Brian joined the band) formed in 1990 it's Pakistan's and one of South Asia's most successful band. It was called U2 of Pakistan by New York Times.
Junoon has given total 19 albums: seven studio albums, one soundtrack, two live albums four video albums and five compilations. It's 30 million copies of music has been sold worldwide.
Their albums consist  Junoon, Talaash, Azadi where as Dewaar was last album featured the trio together. After that Brian O'Connell went back to United States and others too were engaged in their chores and were seen independently too.

And after that they had some concerts and celebration on the band anniversaries etc.
In 2013, former members of Vital Signs and Junoon collaborated and released a patriotic song "Naya Pakistan"
On their 25th anniversary in 2016, the band released an album Door and in title Door Bohat Door  former cricket legend Wasim Akram was featured.
Then in season 10 of coke studio 2017 Sayonee was sung by Ali Azmat and Rahat on which it was said by on of the well known newspaper "even the best fall down sometimes"
Now its 2018 on country's 71st Independence Day, Junoon is back with one of their famous tracks Khudi, performed on Allama Iqbal's heart-touching poetry. No doubt this was a great surprise for the nation this independence day Whereas now people are expecting more hits from the band.