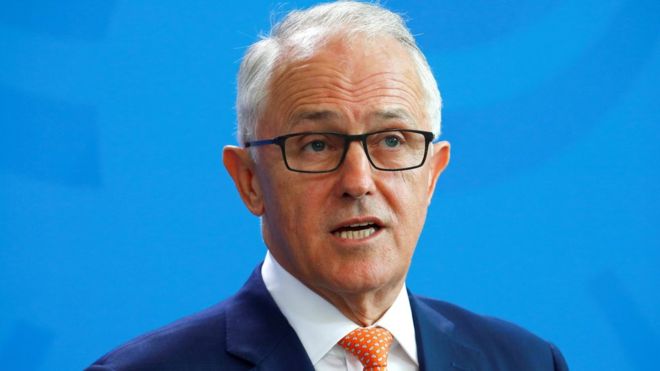 Australian Prime Minister Malcolm Turnbull Survives His Post
Defeats Home Affairs Minister in vote count
LAHORE MIRROR (Monitoring Desk)– Australian Prime Minister Malcolm Turnbull has survived a challenge to his leadership by a senior government colleague.
Mr Turnbull defeated Home Affairs Minister Peter Dutton in a party room ballot in Canberra on Tuesday.
The prime minister won the vote 48-35, the Liberal Party's chief whip told reporters.
Mr Turnbull had brought on the vote himself in a bid to resolve speculation that his leadership was under threat.
He has faced pressure over successive poor poll results, losing a key by-election in Queensland, and a revolt over energy policy by conservative MPs within his party.
On Monday, Mr Turnbull tried to blunt conflict within the government by abandoning plans to set an emissions reduction target in legislation.
Since 2007, no Australian leader has succeeded in serving a full three-year term as prime minister.
Mr Turnbull became prime minister in 2015, after ousting Tony Abbott in a leadership challenge.
Under the Australian system, as in the UK, the prime minister is not directly elected by voters but is the leader of the party or coalition that can command a majority in parliament.