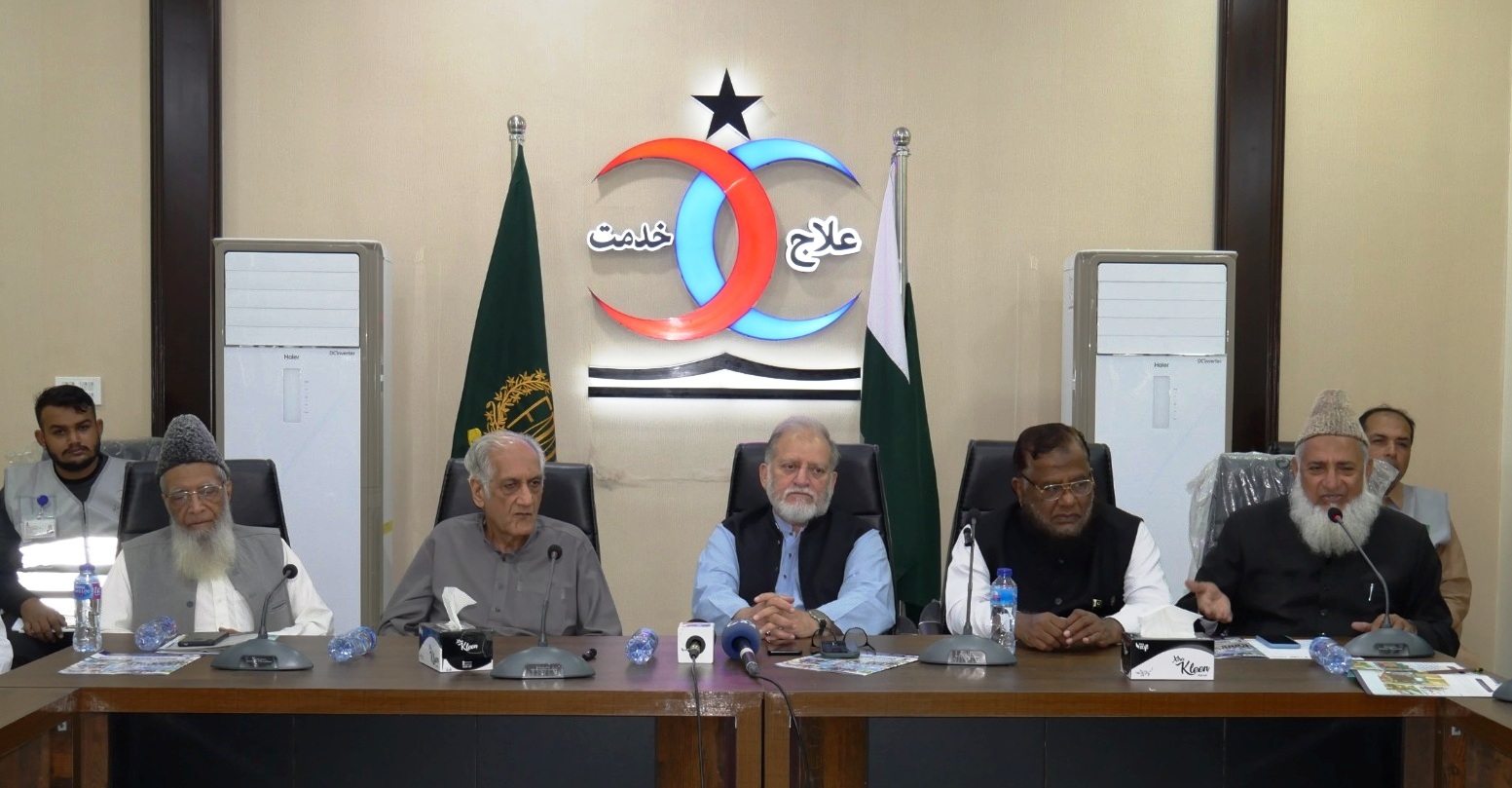 LAHORE MIRROR — The Muslims are like a single body; if one of its organs gets hurt, the whole body suffers from pain. These views were expressed by guest speakers while addressing a seminar held on 'Deteriorating Circumstances of Palestinian Muslims and Our Collective Responsibilities' at Custom Healthcare Society (CHS), 69-M Gulberg-III, Ferozepur Road, Lahore, on Friday.
The renowned speakers, including Orya Maqbool Jan, Dr. Asif Mahmood Jah, Dr. Fayyaz Ahmed Ranjha, Khalid Mahmood, Prof. Muzamil Ahmed Sheikh, Prof. MA Ruf Ruf, Qazi Mansha, and a large number of people from different walks of life, attended the seminar.
The seminar was organized under the auspices of the Custom Healthcare Society to discuss the plight of Palestinian Muslims and our responsibilities.
Addressing the seminar, Orya Maqbool Jan said that Hamas has driven a nail in Israel's back, and the way it is continuously hitting them has made Israel cry out in pain. He lamented that the unity of the world of disbelief is a matter of concern for the world of Islam.
Pakistani philanthropist and CEO of Custom Healthcare Society, Dr. Asif Mahmood Jah, said that "we as Muslims should not hesitate to make any kind of sacrifice for our oppressed Palestinian brothers". He announced that "we are establishing a hospital there for the injured children, young, old men and women of Gaza. He said that in this connection, everything has been settled down in the meeting with the ambassador of Palestine in Pakistan.
On this occasion, Dr. Fayaz Ahmed said that a team of Pakistani doctors would be going to treat the wounded in Gaza. Mr. Khalid Mahmood stated that, with a heavy heart, we all need to take a step forward to help the injured Muslims in Gaza and arrange relief items for them.
Prof. Muzmal Ahsan, while appreciating the welfare initiatives of the entire team of Custom Health Care Society, paid rich tribute to Dr. Asif Mehmood Jah's passion and service to humanity in wonderful words. Prof. M.A. Ruf Ruf offered his selfless services with all his skills in implementing the entire planning strategy. A large number of national media representatives participated. Adnan Malik also had a special discussion with Dr. Asif Mahmood Jah.