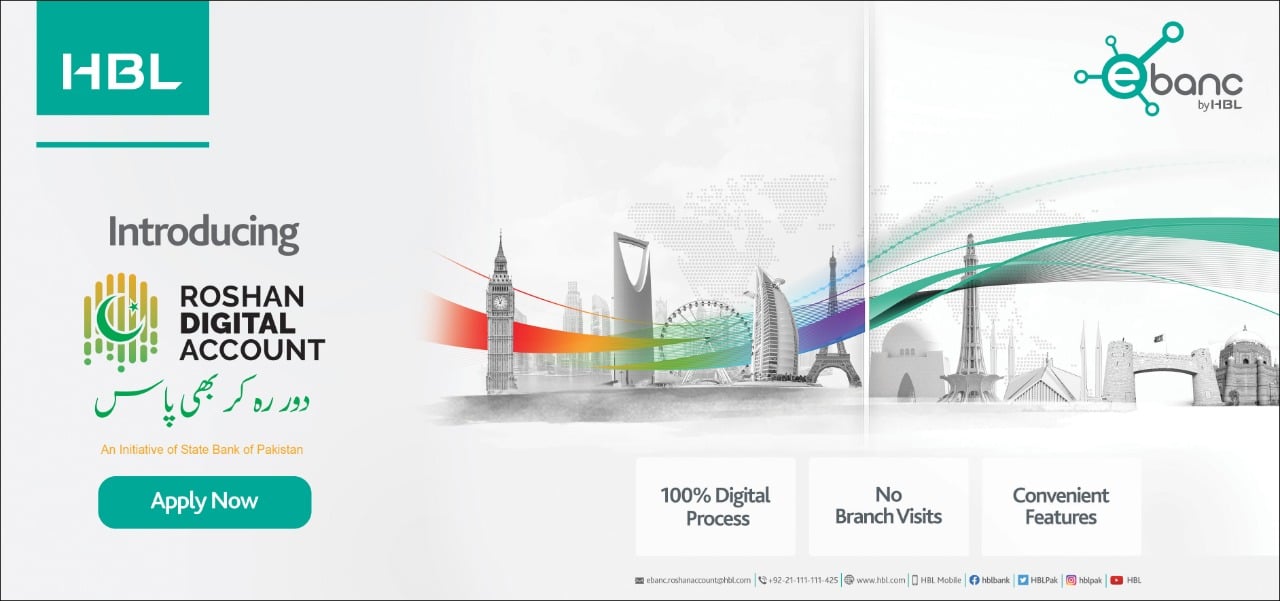 ISLAMABAD– Pakistan High Commissioner to the UK, Moazzam Ahmad Khan said the British Pakistanis' response to the Roshan Digital Account (RDA) initiative had been the most encouraging with their remittances helping Pakistan's economy significantly.
The high commissioner, in his keynote address at a webinar on the Roshan Digital Account jointly organized by Pakistan High Commission, London and Muslim Commercial Bank Ltd held Wednesday, said Pakistan's remittances from the UK had registered an increase of 68% on a year-on-year basis.
The participants of the webinar included Syed Irfan Ali, MD DPC, State Bank of Pakistan; Imran Maqbool, President/CEO, MCB Ltd; Zargham Khan Durrani, Group Head Retailing Banking, MCB Ltd; Ali Naqvi, Business Head RDA; Umer Sheikh, Head of Products, MCB Ltd and Muhammad Shafiq Shehzad, Minister Trade, Pakistan High Commission, London.
The high commissioner said during April 2021 alone, remittances from the UK recorded an unprecedented growth of more than 130%, with the highest ever monthly figure of US$ 431 million.
He shared that the UK was the third largest contributor in terms of number of accounts opened so far and with the right type of incentives and better projection, the trend would gain further momentum in the days to come.

He said the Mission and its Consulates were using all available platforms to disseminate the information about the RDA initiative and its benefits.
Senior officials of the MCB Ltd. and State Bank of Pakistan briefed the attendees about a host of benefits offered by the RDA for the overseas Pakistanis.
They said that the Roshan Digital Account (RDA) was a tailor-made financial solution, designed to facilitate Overseas Pakistanis in their plans for investment in Pakistan based savings schemes.
The participants were also informed about unique and profitable investment opportunities in Naya Pakistan Certificates under RDA initiative.
The high commissioner appreciated the management of Muslim Commercial Bank for organizing the event. He also commended the State Bank of Pakistan for launching the RDA initiative and spearheading an effective awareness campaign about it around the world.