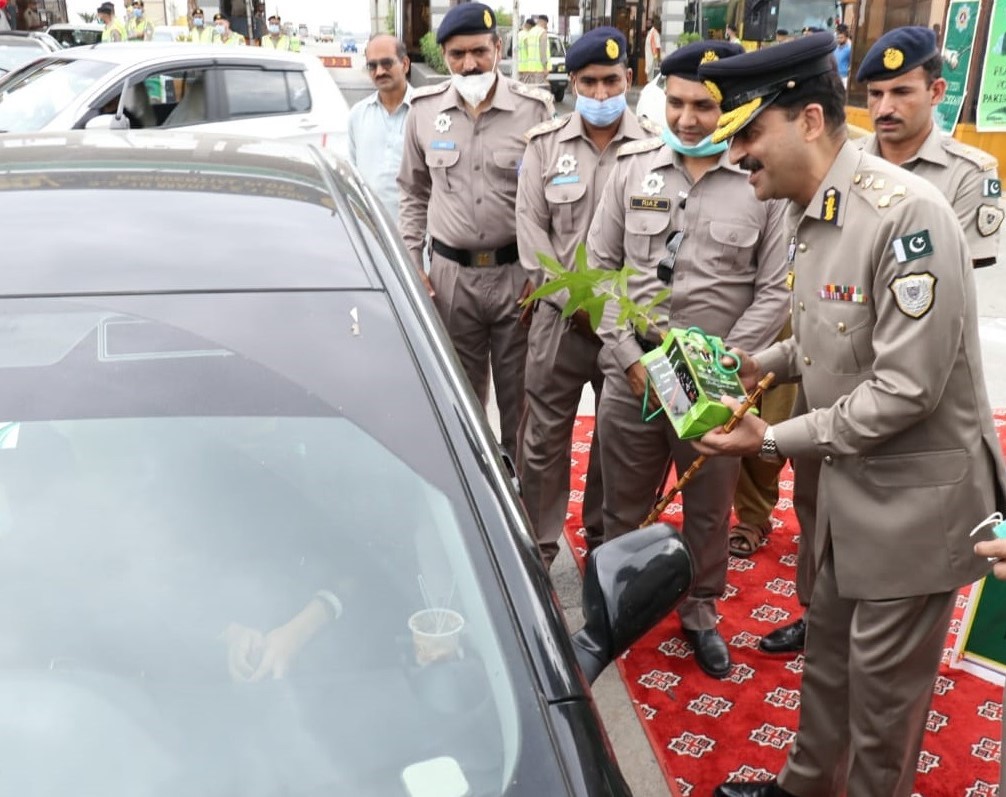 SHEIKHUPURA– As per Green and Clean Pakistan vision of Prime Minister Imran Khan and on the directions of Inspector General National Highway & Motorway Police Dr Syed Kaleem Imam, Commandant Training College DIG Mehboob Aslam distributed saplings among road users on Tuesday.
Starting the campaign, DIG Mehboob Aslam said the purpose of distributing plants among road users is to persuade people to play their role in making Pakistan green and clean.
He further added that motorway police wanted that people should carry the message that if they wanted to provide healthy and clean atmosphere to the next generations, maximum tree plantation is the key.
DIG Mehboob Aslam said that saving environment by implantation of trees is our national responsibility and best service to humanity. DIG informed that every administrative Zone of Motorway police has implanted thousands of trees alongside road and in vicinity with the purpose to repeal the impact of pollution cause by vehicular emission.
DIG Mehbood Aslam further said that the roadside trees provide first defense line against the pollution and create a soothing effect for the road users by lowering surrounding temperature. DIG further told that it is proven fact that roadside trees help in reducing temperature level of road surface which may result in tyre burst in extreme hot season.
At the end, Commandant Training College DIG Mehboob Aslam showed his commitment to continue this campaign on permanent basis.— PRESS RELEASE