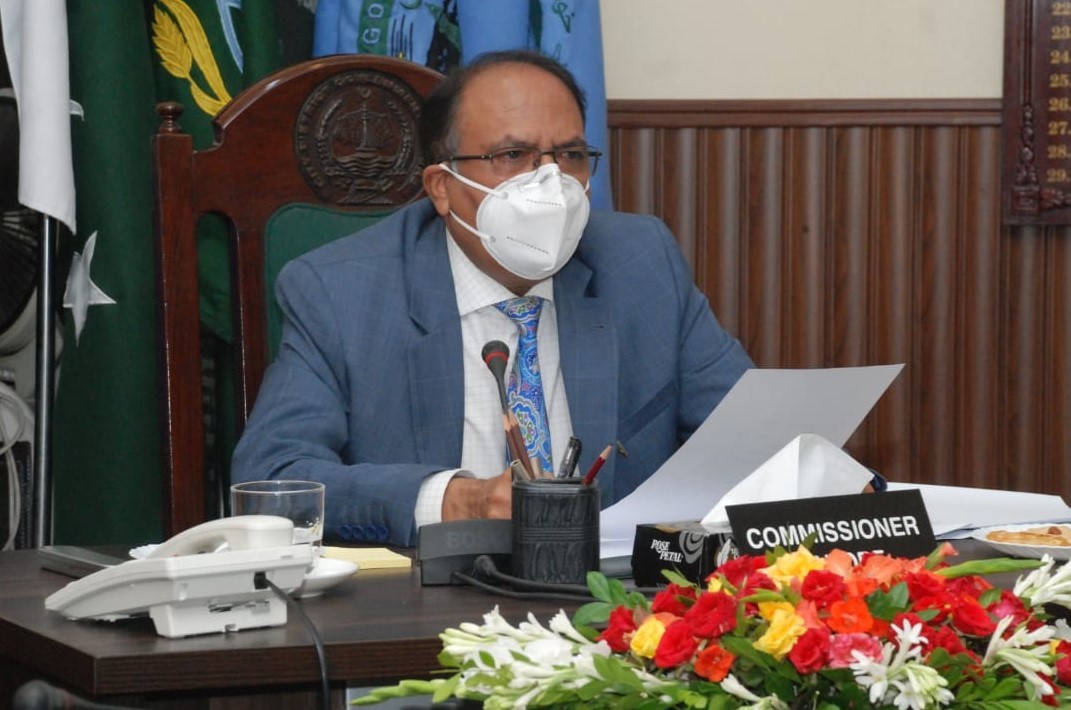 Commissioner Lhr Orders Immediate Patch Work on 40 City Roads
-- Zulfiqar Ahmed Ghumman constitutes a committee under CTO Lahore comprising of senior officer for planning and enforcing model traffic management in the city
LAHORE– Commissioner Lahore, Zulfiqar Ahmed Ghumman directed all agencies to start immediately patch work on 40 roads of the city. He said complete blockage of road for patchwork, must be avoided maximum and would be preferred to do work at night.
He said that according to briefing currently there were 6.2 million Lahore registered vehicles as well as 8 million vehicles drove through the city daily. He constituted a committee under CTO Lahore comprising of senior officer for planning and enforcing model traffic management in the city.
He directed the committee to choose 5 roads for model traffic management and he himself would review the performance of committee within 15 days.
He said that the committee would plan and resolve the 178 traffic soar points in the city. He said that beggary is a stigma on society and the city, so in the first phase anti beggary strict action should be taken and there would be no beggar on the model roads in first phase of anti-beggary crackdown.
He said that number of underground storage reservoirs for storm water were being enhanced.
He said that district administration had identified more sites to enhance the number of Langar Khanas and Panah Gahs for have nots. He also directed LESCO officers to remove banners etc. to make clear vision of PSCA cameras at different points. He said that LESCO must devise a plan to remove all hanging wires in the city.
Commissioner Lahore Division, Zulfiqar Ahmed Ghumman, today chaired a meeting in his committee room regarding issues of Lahore city.
DC Lahore Danish Afzal, CTO Lahore Syed Hammad Abid, CCO MCL Syed Ali Bukhari, SP Security Bilal Zafar, SP PSCA M Asim, MD WASA Syed Zahid Aziz, CEO LPC Syed Qalab Abbas, Additional Commissioner Tariq Qureshi, ACG Mushtaq Tiwana and officers of concerned departments participated in the meeting.— PRESS RELEASE