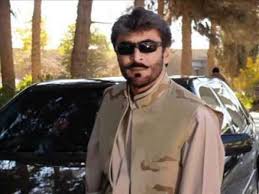 Mastung: BAP candidate Siraj Raisani among 128 killed in suicide attack during election campaign
MASTUNG (Lahore Mirror/AFP) – At least 128 people including younger brother of former Balochistan chief minister Aslam Raisai, Nawabzada Siraj Raisani were martyred and more than hundred wounded in a blast in Darengarh area of Mastung in Balochistan.
According to the initial reports, Balochistan Awami Party (BAP) candidate Siraj's convoy was attacked after the meeting for provincial assembly seat ended.
Soon after the blast law enforcement agencies reached the spot and cordoned off the area.
"As many as 20 people were killed in the blast and we fear this toll may rise," Agha Umar Bungalzai, provincial home minister, told AFP, adding that more than 40 were wounded in Mastung town, near the provincial capital of Quetta.
Eight to 10 kilograms of explosives and ball bearings were utilized in the blast.
Bungalzai also confirmed the explosion killed Siraj Raisani, who was running for a provincial seat with Balochistan Awami Party (BAP). "Mir Siraj Raisani succumbed to wounds while he was being shifted to Quetta," he added.

Raisani was younger brother of former provincial chief minister Mir Aslam Raisani.
Senior police official Qaim Lashari had earlier said that more than 1000 people were in attendance at the rally in the town of Mastung in the violence-plagued province of Baluchistan.
Raisani is the second electoral candidate to be killed in pre-election violence this week.
Police had earlier said that the attack targeted Raisani's convoy but later changed their statement as video footage of a large tent showing damage from the blast was circulated.
The explosion comes hours after four people were killed and 39 injured when a bomb hidden inside a motorcycle detonated near a Pakistani politician s convoy in the country s northwest near the Afghan border.
Pakistan Tehreek-e-Insaf (PTI) chairman Imran Khan strongly condemn the bomb blast in Mastung which left 20 people including Nawabzada Siraj Raisani dead and many others injured.
In his tweet, Khan said: "Another condemnable terrorist attack on a political gathering – this time in Mastung. Saddened to learn of Nawabzada Siraj Raisini s shahadat in this targeted attack as well as the shahadat of 15 other innocent citizens."