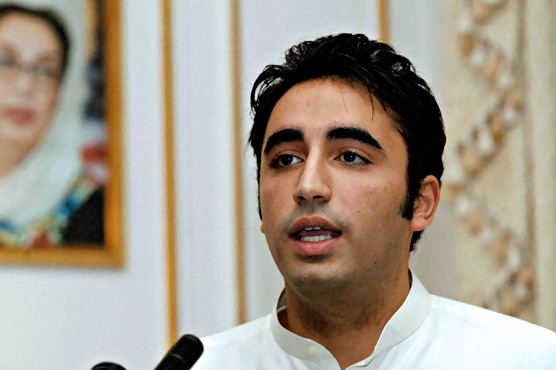 Bomb blasts: PPP Chairman Bilawal Bhutto postpones political activities in Malakand
PESHAWAR (Lahore Mirror) – Pakistan Peoples Party (PPP) Chairman Bilawal Bhutto Zardari has announced temporary suspension of election-oriented political activities in Malakand following a series of bomb blasts.
Bilawal told a press conference on Saturday that he couldn't risk lives of his party workers. Finding no solution to terrorism in Pakistan is regretful, he added.
Bilawal also complained of not getting equal opportunities for running election campaign, saying PPP has been hindered on way during electioneering.
He further claimed that pre-poll rigging is being done in Khyber Pakhtunkhwa (KP) and demanded to hold transparent elections. PPP has never called for elections delay, he clarified.
PPP chairman said that no reshuffle done in KP bureaucracy.
Earlier, Bilawal Bhutto Zardari had criticized the detentions of Pakistan Muslim League-Nawaz supporters on the occasion of ex-prime minister Nawaz Sharif's arrival.
In a Twitter post, Bilawal asked, "On what grounds are PML-N workers and leaders being arrested? Why is Lahore under siege?"
He stated that arrest of former PM Nawaz Sharif after NAB conviction is legal but PML-N workers' detentions should be clarified.
PPP chairman also termed the security plan of Lahore as bizarre as he was not allowed to leave for Peshawar. However, he was granted permission afterwards.