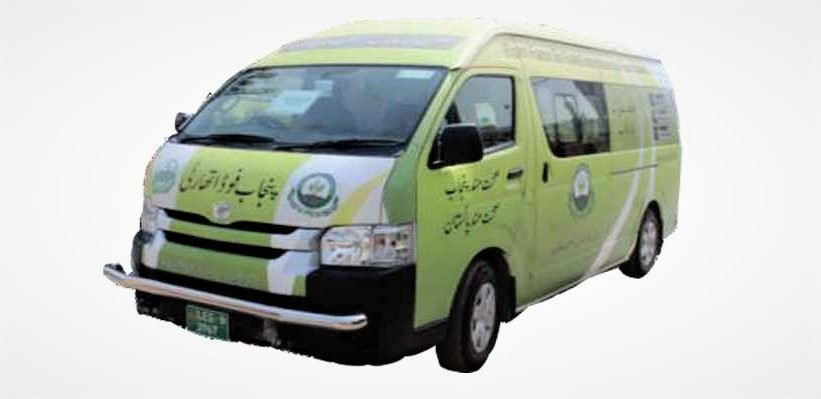 Food Authority's BoD Approves Assistance Package for Injured, Martyred Employees
LAHORE– The Board of Directors (BoDs) of the Punjab Food Authority's Board (PFA) Friday gave approval to special assistance for injured and martyred employees while on duty in the 33rd board meeting, held at PFA Headquarters.
The board meeting was chaired by PFA Chairman Umar Tanveer Butt. He said that it was decided that to give employment to the widow or child of the martyr as per the defined policy of the Punjab government.
A special committee of senior officers has been formed to monitor the pre-qualification process of companies for procurement. According to the vision of the Punjab government, the pre-qualification process will be made more rigorous and transparent, he added.
He further said that the board has approved to request Punjab government for auction of the abandoned/ useless vehicles and buy new ones. The board also approved the Punjab Food Authority Annual Budget for the fiscal year 2020-21.
The director general Irfan Memon said that approval was also given to have 50 special security guards to protect the teams. He said that amendment in Punjab Food Authority license fees was also approved. He has informed that special allowance was also approved for bike squads. The authority will also recruit on the post of Deputy Director Operations through the Public Service Commission. In the meeting, it was agreed to make the Disposal of Excess Food Regulation more effective under the "Ehsas Program", he said.
On the other hand, the Punjab Food Authority (PFA) has sealed 31 food points and penalized dozens of food business operators (FBOs) with hefty fines while carrying out a routine inspection operation across the province.
Irfan Memon said that PFA is tightening the grip of law against those food business operators who continue to break the law. He said that only through the registration of food units is it possible to control adulteration in Punjab for which all necessary steps are being taken by PFA. People should use vegetables and fruits in their routine diet instead of preferring fast-food because it helps to maintain the deficiency of water level in the body during the summer season.
The food safety teams have sealed six food points and disposed of 8,000 litres tainted milk in North Region. According to details, PFA Sargodha teams sealed two food joints for selling gutka and violations of the Food Act. A team of PFA raided Noor Tuck Shop in Jhelum and sealed it due to selling expired biscuits and cold drinks. It has sealed Dastagir Bakers over the presence of rats in production area in Chakwal. Mian General Store was sealed by PFA Khushab team over failure to produce a food license.
In Gujranwala division, the provincial food regulatory body has sealed seven food units over multiple violations. PFA Gujranwala team has closed down Hafiz Nimko in Khayali Shahpur over proved adulteration of daal matri in the preparation of nimko. Mubashir Cold Corner and Abrar Cold Corner were sealed for not getting renewal of license from the competent authority in Pindi Bhattian.
Similarly, PFA watchdog team had closed down Hasnain Milk Shop & Sweets for selling impure milk in the area of Sialkot. A team of PFA also sealed Umair General Store for not following the rules and regulations of the authority. The team has sealed Mazhar Milk Collection Center in Mandi Bhauddin on account of adulteration whereas officials closed down Baba Rizwan Hotel in Gujarat for not paying the fine amount.
PFA Faisalabad team has sealed Dildar Tea Stall & Milk Shop in Ghulam Abad over found hairs in yogurt, the presence of dead flies in freezers and proved contamination of polluted water in milk. The team disposed of 100 liters milk after taking into custody from the spot.
Furthermore, the teams have sealed 17 eateries in South Region including 11 food points in Multan and Sahiwal divisions whereas six food businesses in Bahawalpur Division. The raids were conducted under the supervision of Director Operations (South-I) Dr Atta Ul Haq Khokhar and Director Operations (SouthII) Shahzad Magsi in their respective areas.
The authority discarded 20,000kg potato fries; 3,060kg spices; 1,800kg pappar (crackers); 2,300 litre milk and 1,255 litre beverages whereas confiscated 600 litres soda water, 440 litre substandard oil, 100kg pulses, 100kg nimko and 17 packing machines.
PFA Multan's teams have sealed Y&Z Foods in Shujabad, Majid Traders in Shawala Basti and Nayyab Foods at Bypass Chowk. All food points were sealed for keeping a huge quantity of expired items, using untraceable ingredients and misbranding. The authority also closed down Madni Soda Water in Lodhran and two food points in Khanawal for using artificial sweeteners.
In Khanawal, food team sealed Nazir Oil and Spices Chaki (grinding unit) due to selling tainted red chilli and the presence of rats. A dairy safety team has closed down Jamal Pura Milk Collection Center in Chak Shafi, Pakpattan over proved contamination. Meanwhile, PFA Sahiwal team sealed three food joints for not taking measures to control flies and worst condition of hygiene.
PFA has shut down Al-Shamas Soda Water in Bahawalpur over fake labelling and usage of untraceable sweeteners in the manufacturing of soda water. The teams have sealed Imam Bakhsh Karyana, Usman Drink Corner, Dilawar Karyana, Waseem Karyana and Rab Nawaz Sweets in DG Khan for doing business without a food license and non-compliance of authority instructions.
The authority has penalized three food business operators with Rs60,000 cumulative fine in Raheem Yar Khan and Rajanpur. The authority also served warning notices for improvement to dozens of eateries in a daylong operation.— HANDOUT