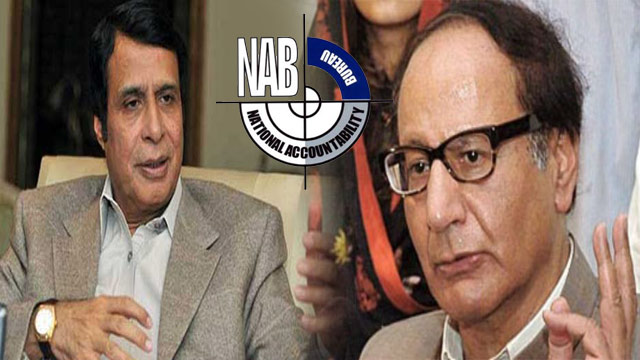 'Political Engineering': NAB Opening, Closing Old Cases Repeatedly Against PML's Chauhdhrys, Allege Spokesman
LAHORE– A spokesman for Chaudhry Shujaat Hussain and Chaudhry Parvez Elahi of Pakistan Muslim League has alleged that the National Accountability Bureau (NAB) is being used for political engineering as old cases against party leaders are being repeatedly reopened and closed.
Reacting to a statement issued by NAB, the spokesman said that if re-hearing of 20 years old case is not political engineering then what is it, whereas the filer of against application is unknown and reasons for reopening of this matter are also not known, whereas it is also not known why media trial is being conducted while the case is now in the court.
The spokesman further said that NAB in its reply has not been able to tell about any asset of Chaudhry Sahibaan which is more than their income, there is no mention in reply of NAB about any corruption, kickbacks, misappropriation or misuse of powers.
NAB has itself also closed the case of securing loans and getting these written off. NAB has accepted that Chaudhrys had not secured any wrong loan nor got any loan written off but these very cases sometime are repeatedly closed and some other time reopened for political engineering.