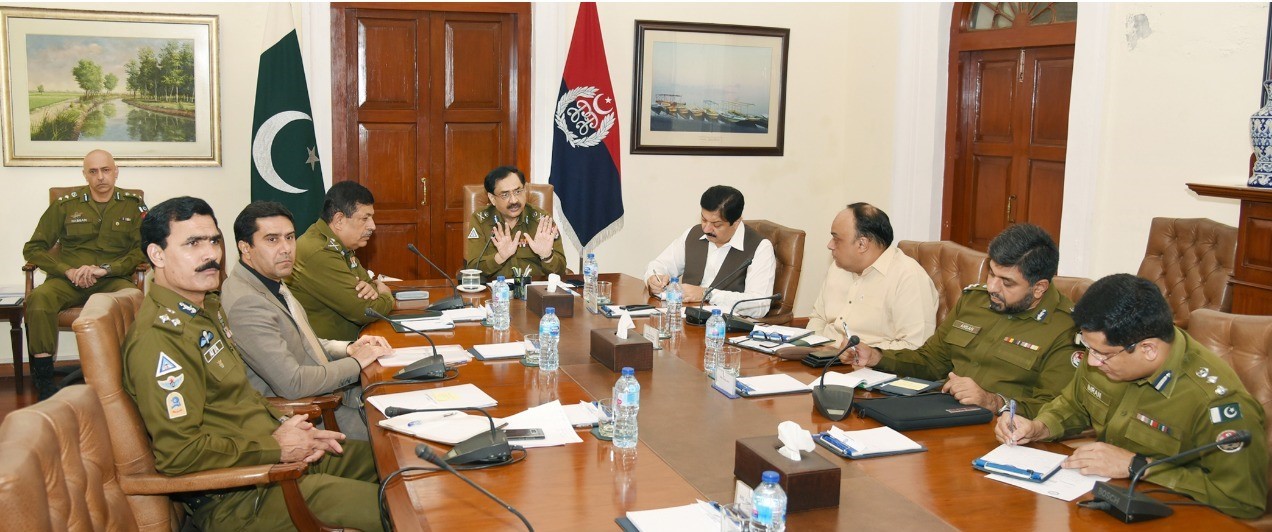 'FIR to Be Lodged Against CO, SHO and DPO in Case of Custodial Torture, Death'
The SHO involved in custodial torture will be blacklisted and will not be given posting at any police station: IG Punjab
LAHORE– Inspector General of Punjab Police Captain (retired) Arif Nawaz Khan has said security should be provided to all main processions and Majalis of 9th and 10th Muharram in all districts across Punjab in a 4 layer security system.
He asked for utilising all available resources and in sensitive districts and bound the DPOs to patrol A category processions to review security arrangements.
He further directed to ensure aerial monitoring of the main processions of 9th and 10th Muharam via Drone Cameras while CCTV Monitoring, metal detectors, walk through gates and other modern equipment must also be used for the security.
He also emphasised to install snipers on the routes of main processions mosques, and Imamb argahs also commandos should be deputed in civvies for security of sensitive processions and Majalis while route of A category processions must also be scanned and screened before start of the procession.
He also aid that in case of custodial torture or death FIR will be registered against the circle officer SHO and DPO while SHO involved in custodial torture will be blacklisted and will not be given posting at any Police Station. He expressed these views while issuing directions to CCPO Lahore, all RPOs DPOs and CPOs during video link conference held here today at Central Police Office.
During meeting Addl IG Operations Inam Ghani briefed IG Punjab that during Muharram total 150 thousand police officers, officials, national volunteers and other volunteers will perform security duties across Punjab, while officers and officials in monitoring rooms of all districts of Punjab will keep a close coordination for information sharing with field staff.
IG Punjab also directed officers to brief officials deputed on Muharam security so that they can perform their duties with hard work he further said that it is the duty of DPO to implement the instructions issued from the IG office and anyone who is not aware of the happenings in their relevant offices and police stations has no right to remain DPO so all DPOs should inspire their subordinates for best performance.
IGP also directed all RPOs DPO should increase surprise visits and inspection and in case of any illegal detention involved officials must be put behind bars in the same police stations ensuring an immediate strict departmental and legal action.
In conference Addl IG Discipline and Inspection Azhar Hameed Khokhar, Addl IG Operations Inam Ghani, Addl IG Special Branch Zaeem Iqbal Sheikh, DIG CTD Capt (retd) Sohail Chaudhary DIG Operations Capt (retd) Atta Muhammad, DIG IAB Ahsan Younas, AIG Operation Imran Kishwar, and AIG Admin Hassan Raza Khan along with other senior officers were present while all RPOs and DPOs from across Punjab participated through video link.— PRESS HANDOUT