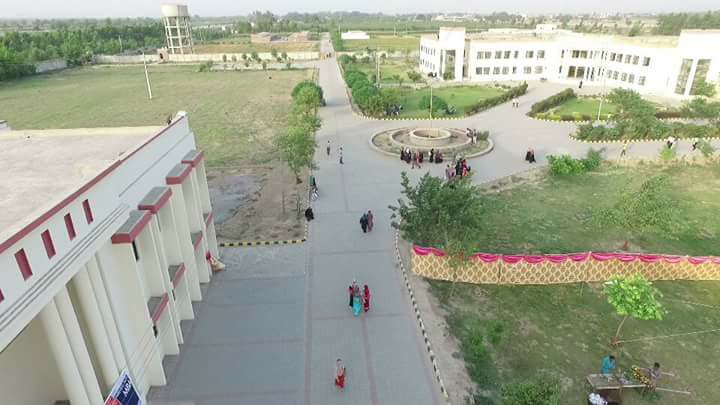 By Our Web Reporter
LAHORE– A whistle blower has written to the National Accountability Bureau (NAB) seeking investigation against Punjab Higher Education Minister Yasir Hamayun and Okara University Vice Chancellor Dr Zikriya Zakir for allegedly making appointments in Grade 18 and 19 on 'favoritism' and 'nepotism'.
The NAB has launched investigation into the matter.
In the letter the whistle blower said: "First of all, I would extend my heartfelt appreciation to the services of NAB due to which Pakistan has improved international ranking in the list of countries fighting corruption and now corrupt officials and people have fears and could not continue their corrupt practices as they used to do two years ago."
"Being a whistle-blower, I would like to draw your attention towards corrupt practices, culture of favoritism and nepotism at University of Okara where Vice Chancellor University of Okara Dr Zakria Zakir is obliging his nears and dears.
Minister Higher Education Raja Yasir Humayun, who is chairman of the Syndicate of University of Okara, is also not taking any action and remains silent on wrongdoings being done in the university. May be they are doing wrong things in connivance with each other. For example, I would place two appointments in BS 19 and BS 18 which are clear proof of favoritism. The University of Okara advertised various faculty positions including Assistant Professor and Lecturer of Communication Studies. The last date for submission of applications was 5th December, 2018.
In the selection of Assistant Professor, the Selection Board recommended appointment of Dr Zahid Bilal who did his PhD from University of the Punjab. While one candidate, Dr Muzammil Saeed, did PhD from France. He was foreign qualified candidate.
Just two months after appointment of Dr Zahid Bilal, Dr. Zakria Zakir arranged meeting of selection board and selected Dr Zahid Bilal's wife Dr Sobia Abid as Lecturer in the same department i.e. Department of Mass Communication, which is clear proof of favoritism. It is pertinent to mention that candidates received call letters for interviews only one day ago i.e. 12th November.
Her appointment is made in sheer violation of Higher Education Commission of Pakistan's rules and regulations. As per HEC notification, all new faculty members with PhD degree should be appointed on the Tenure Track System only which means that a person with PhD cannot be appointed as lecturer. The University of Okara's advertisement also mentioned adoption of this notification of HEC in the very first line of instructions portion.
It is requested that inquiry may kindly be conducted against Minister Raja Yasir  Humayun Chairman of the Syndicate, University of Okara and Dr. Zikriya Zakir, Vice Chancellor, University of Okara on misuse of their authorities and making appointments on the basis of favoritism."
When contacted VC Zikriya Zakir for his version, he said the selection board had made the decision to appoint the woman lecturer and let NAB investigate the matter.
He said syndicate has yet to approve this case and that the matter will be placed before syndicate in the forthcoming meeting. —Lahore Mirror