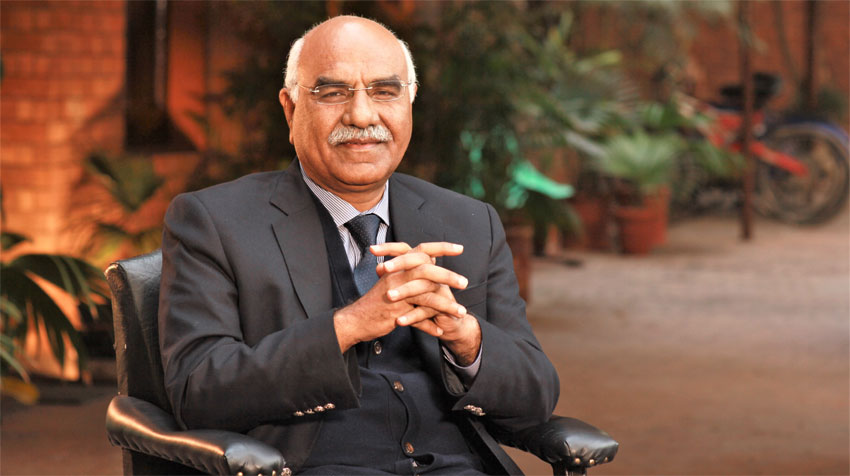 Dr Amjad Saqib Appointed as Chairman of BISP
By Our Web Reporter 
LAHORE MIRROR – Dr. Amjad Saqib has been appointed as the Chairman of the Benazir Income Support Programme (BISP), as confirmed by the President's Office.
According to official sources, President Dr Arif Alvi has granted approval for the appointment of Dr Amjad Saqib as the Chairman of the BISP under Section 5(3) of the Benazir Income Support Programme Act 2010.
Dr. Amjad Saqib is a distinguished philanthropist and the founder of Akhuwat, the largest microfinance platform in the country, providing interest-free loans to the most deserving segments of society.
His exceptional contributions were recently recognized as he was named the 'Global Man of the Decade' at the Global Women Awards ceremony held in the United Kingdom.
In his statement, Dr. Saqib expressed his gratitude, saying, "Thank you very much, all. It is again a pleasure that I am receiving this award in the presence of so many leaders, men and women who are changing this world."
Dr. Amjad Saqib's journey began with the founding of the country's largest interest-free microfinance program in 2001.
Over nearly two decades, Akhuwat has evolved into the nation's largest microfinance institution, disbursing the equivalent of $900 million to five million disadvantaged families and maintaining an impressive loan repayment rate of nearly 100 percent.
His remarkable work has garnered international recognition, and he was previously nominated for the Nobel Peace Prize for his humanitarian efforts in poverty alleviation.
Additionally, he received the Ramon Magsaysay Award, often referred to as the Asian Nobel, for his groundbreaking interest- and collateral-free microfinance initiative, which has positively impacted millions of impoverished families.