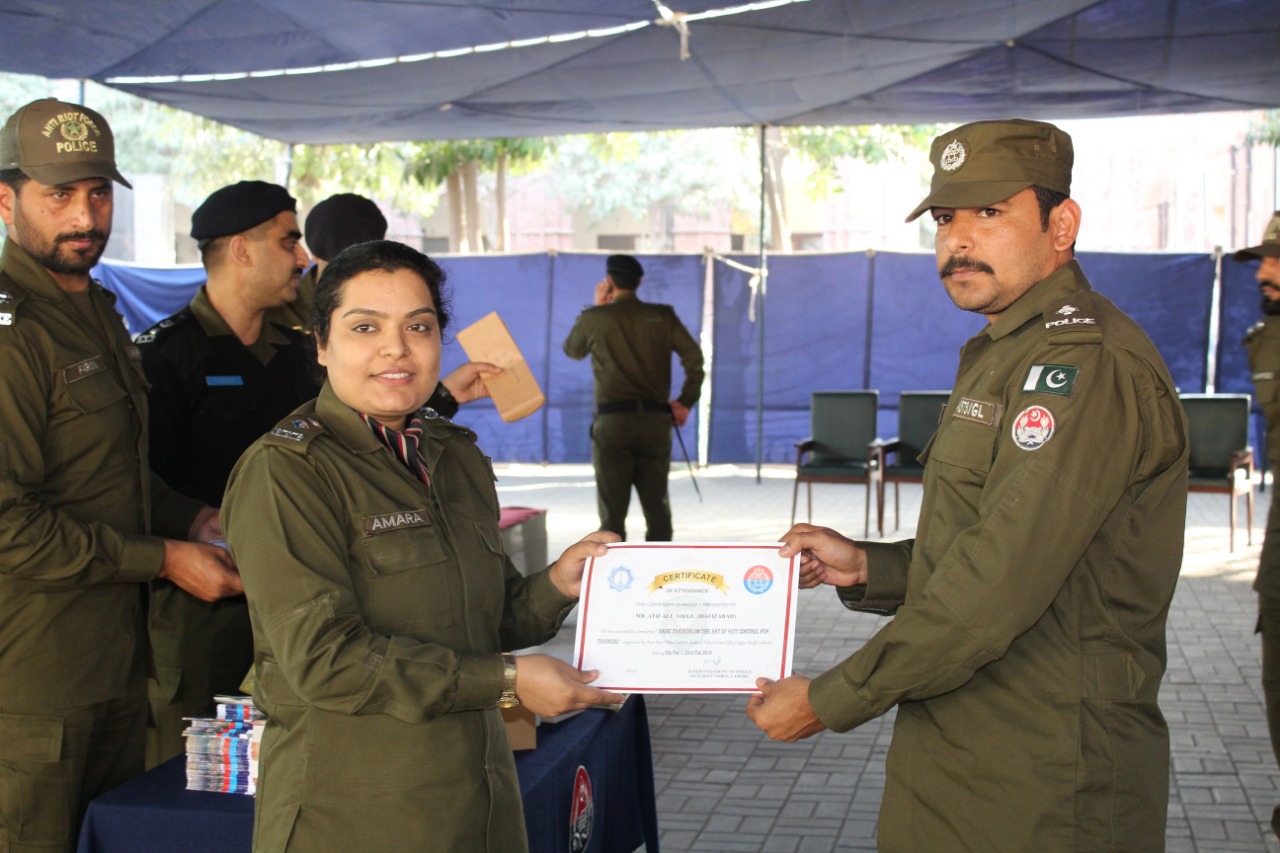 Dispensation of justice to vulnerable groups will be my priority: Amara Athar
First PSP woman DPO in Pakistan highlights her ambitions to perform in Bahawalnagar
By Faisal Ali Ghumman
LAHORE: Rule of and law and equality of law are the major components of my vision to deliver as field police officer.
Justice delayed is justice denied and any delay in dispensing justice is always frustrating and disappointing for the complainants, but being the custodian of the aw it will be my prime duty to dispense justice to the vulnerable segments of society.
These views were expressed by newly-appointed woman District Police Officer Bahawalnagar Amara Athar while speaking exclusively to lahoremirror.com.
Ms Athar, who is 36th Commoner and belongs to the Police Service of Pakistan (PSP), assumed the charge of her office on Saturday last. Being first CSP and PSP officer, she has now become the pioneer in making entry into any district of Pakistan to lead district police- a job is usually not easy to do for females.
"I am here to listen to the point of victims with a helpful approach. Especially the women and elderly complainants who are not usually heard in detail will be my priority", the woman police officer said.
Ms Athar is of the view that all vulnerable groups in the society always look towards police for quick relief and that she was there to look after their expectations and bring positive changes in the quick dispensation of justice.
She says being SP Security Lahore for nine months and SSP Operations Multan for about a year she has learnt many professional things and got exposure as to how to deal and negotiate with the people from all walks of life.
"This experience will definitely pay me in discharging my duties being DPO", the officer said.
About her husband SSP Dr Athar Waheed, who is DPO Rahim Yar Khan, Ms Athar said she had got inspiration from her husband's professional approach and would continue learn from his experiences.
She says her entire service comprised of field postings as she performed her duties as ASP Garden Town Lahore, Bhalwal, City Sargodha, North Cantt Lahore besides Additional SP City, Saddar, Iqbal Town and Model Town Investigation Lahore.
Regarding supervision of male-dominated police force, the DPO is of the view that professional approach and understanding of policing could help women officers to perform like male officers.
"I don't find any difficulty in this regard as I have successfully commanded the subordinates in both operations and investigation wings", Ms Athar affirmed.