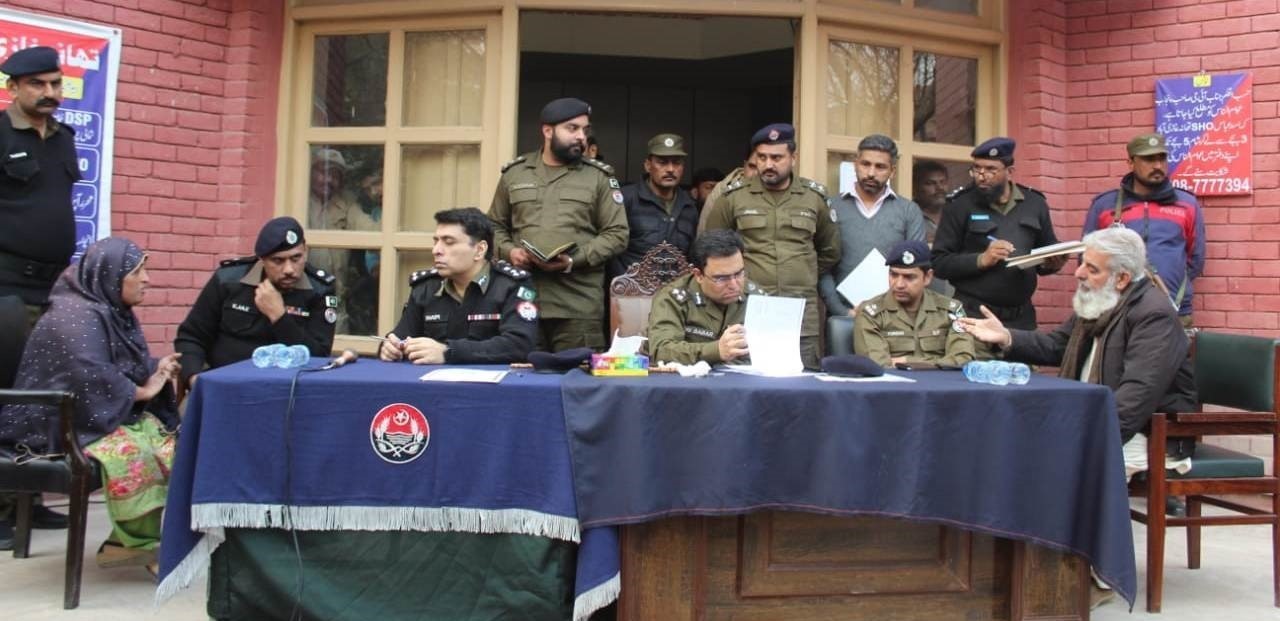 DIGs Rai Babar And Inaam Waheed Come To the Rescue Of Citizens During Open Court
LAHORE– Deputy Inspector General of Police (Operations Wing) Lahore Rai Babar Saeed and DIG Investigation Dr Inaam Waheed held a joint open court of North Cantt Circle at police station Ghazi Abad on Saturday and listened to the grievances of citizens.
SP Cantt Division Furqan Bilal, SP Investigation Ejaz Rasheed, DSP North Cantt Circle Nadeem Yaseen, SHOs, Incharges Investigation and a huge number of citizens attended the Open Court.
The complainants raised various issues on which both the DIGs of Operations & Investigation Wing directed the concerned Police officers on the spot to make immediate redressel of their grievances.
DIG Operations Lahore Rai Babar Saeed expressed displeasure over delay in registration of FIRs in some cases and ordered SHOs of Police Station Ghazi Abad and North Cantt for immediate lodging of FIRs of the complainants.
DIG Investigation Doctor Inaam Waheed khan directed Incharge Investigation of different Police Stations to complete the challans of different cases at the earliest and speedup the investigation process so that justice could be provided to the citizens.
Both the DIGs had were of view that the sole responsibility of Police force is to provide law full timely support to the citizens facing any difficulties and every Police officers and official should help the humanity with the spirit to render best possible services and ensure safety of life and property of the public.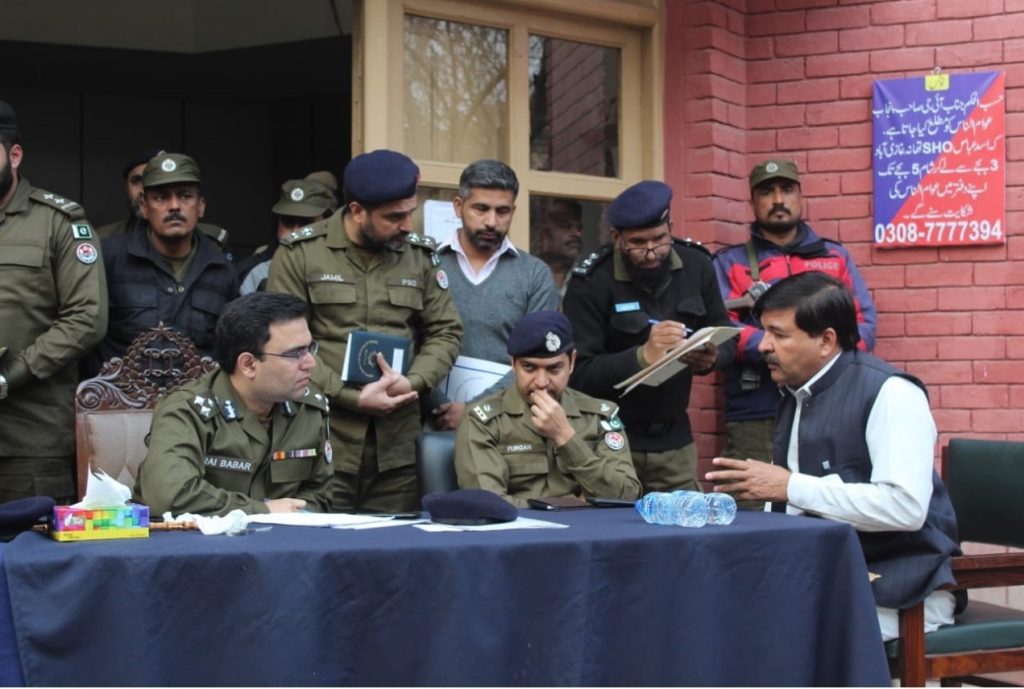 They said that the genuine problems of the citizens must be solved at Police Station level on priority basis, however doors their offices were round the clock open to every complainant for provision of justice.
Humbleness and politeness should be the face mark of every Police officer and official as Allah has bestowed powers to us only to serve the humanity, they urged.
DIG Operations Rai Babar Saeed also met with the officers of Operations Wing of North Cantt Circle and said that dutiful officers were the pride of the department however every inefficient and corrupt officers will have to face the accountability if they misuse their powers.
DIGs Operations and Investigation directed the Police officers to redress the problems of citizens at their door steps using professional skills and maximum resources.
They further said that maintenance of law and order and security of life and property of the citizens is the top priority of Lahore Police. All possible resources are being utilized for the elimination of crime in the city, they concluded.— PRESS RELEASE