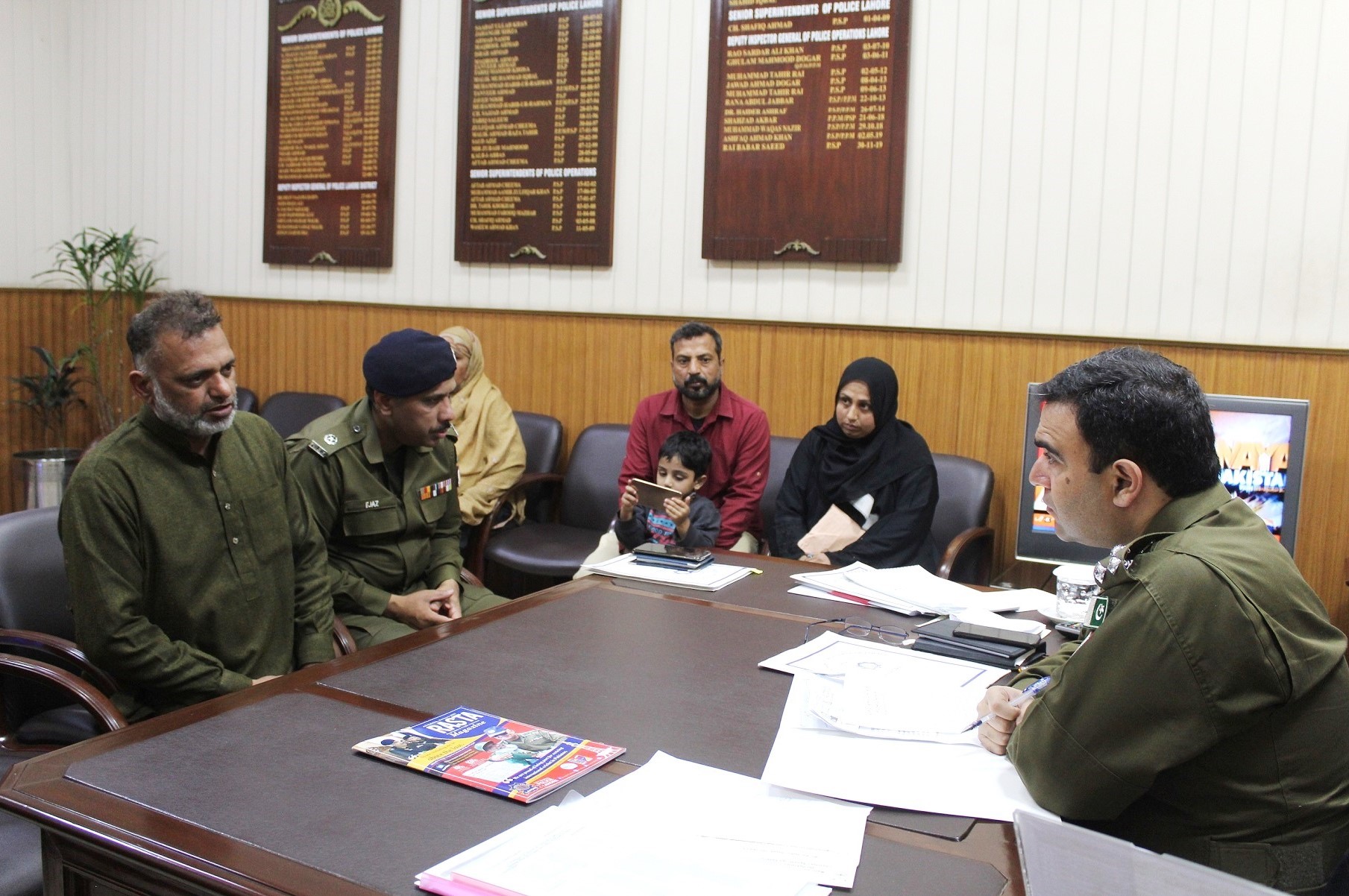 DIG Ops Rai Babar Holds Open Court, Extends Immediate Relief To Complainants
LAHORE– Deputy Inspector General of Police (Operations Wing) Lahore Rai Babar Saeed has been listening to the problems of the citizens at his office on daily basis.
DIG Operations Lahore issues orders to the concerned police officers on the spot for the redressal of their genuine grievances after listening to the various problems raised by citizens.
Continuing with this tradition, DIG Operations Lahore Rai Babar Saeed listened to the problems and complaints of the citizens at his office on Saturday. He directed to ensure direct access of the complainants to the senior Police officers so that citizens can more openly and confidently express their grievances.
The DIG Operations said that SHOs are also directed to ensure listening of the problems of citizens in his office on regular basis daily from 03pm to 05pm.
He said that problems of the complainants will be solved at priority basis and provision of justice will be ensured without any discrimination.
Rai Babar Saeed said that he has been listening to the problems of the complainants at his office on daily basis during 10am to 11:30am.— HANDOUT