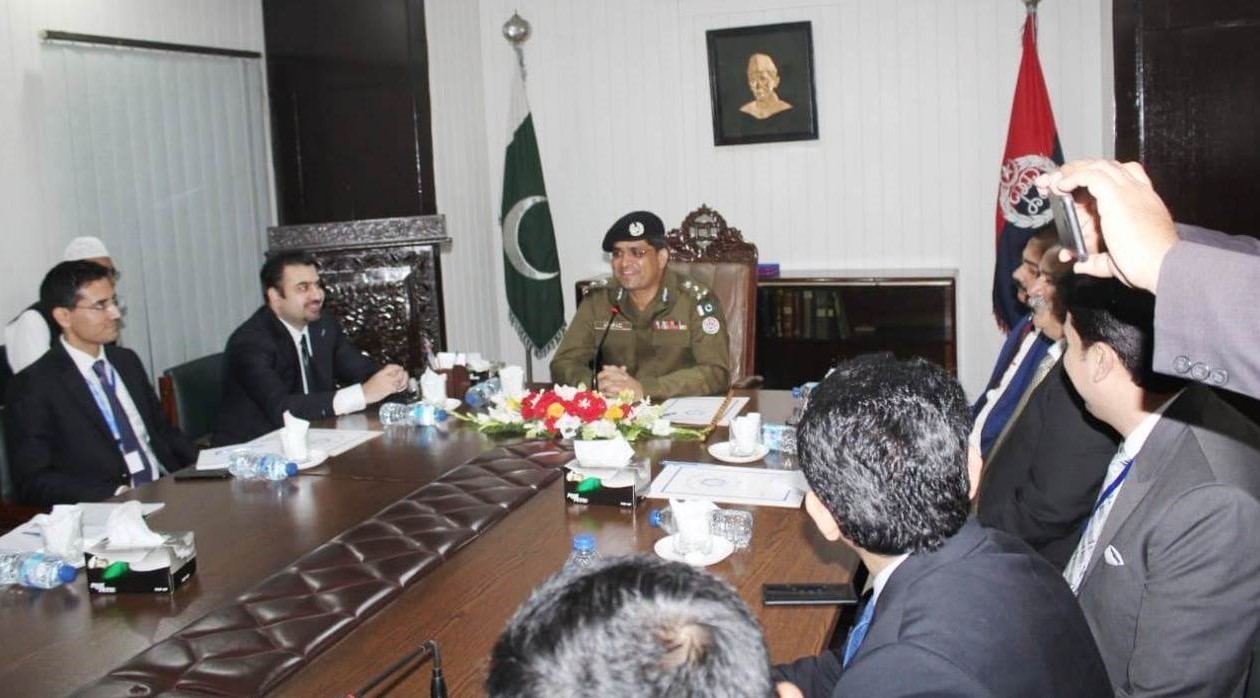 DIG Ops Ashfaq Briefs MCMC Participants About Different Functions of Lahore Police
LAHORE– The participants of Mid-Carrier Management Course (MCMC) visited the District Police Lines Qilla Gujjar Singh Lahore on Thursday.
The delegation led by Director Sponsor Muhammad Ashfaq comprising 14th members from different departments including PAS, Police, NAB, IRS and Railways called on DIG Operations Lahore Ashfaq Khan.
Hassan Haren Hote from PAS, Kamran Saeed from M/O Railways, Muhammad Aamer Marth form NAB, Muhammad Imran from IRS, Mrs Samia Mustansar from PA&AS, Syed Shah Jehan from Pak-PWD, Ms Sabah Fahad form IRS, Intikhab Alam from MoD, Tariq Nawaz from Avi Div, Ms Mehwish Khadim from C&T Gp, Usman Ali from PAS and Saba Ijaz from IRS were included in the delegation.
DIG Operations Lahore Ashfaq Khan introduced the visiting MCMC participants regarding different sections of Operations Wing of Lahore Police and briefed them about its operational mechanism.
SSP Operations Lahore Ismail ur Rehman Kharak, SP Security Lahore Muhammad Naveed, SP Headquarters Syed Karrar Hussain and SP Civil Lines Dost Muhammad were also present on this occasion.
The visiting delegation was given detailed briefing and presentation by DIG Operations Lahore Ashfaq Khan regarding the initiatives taken by Inspector General Of Police Punjab Captain® Arif Nawaz Khan as well as Capital City Police Officer Lahore BA Nasir regarding the adopted multi-pronged strategy against elimination of crime in the city and its prevention.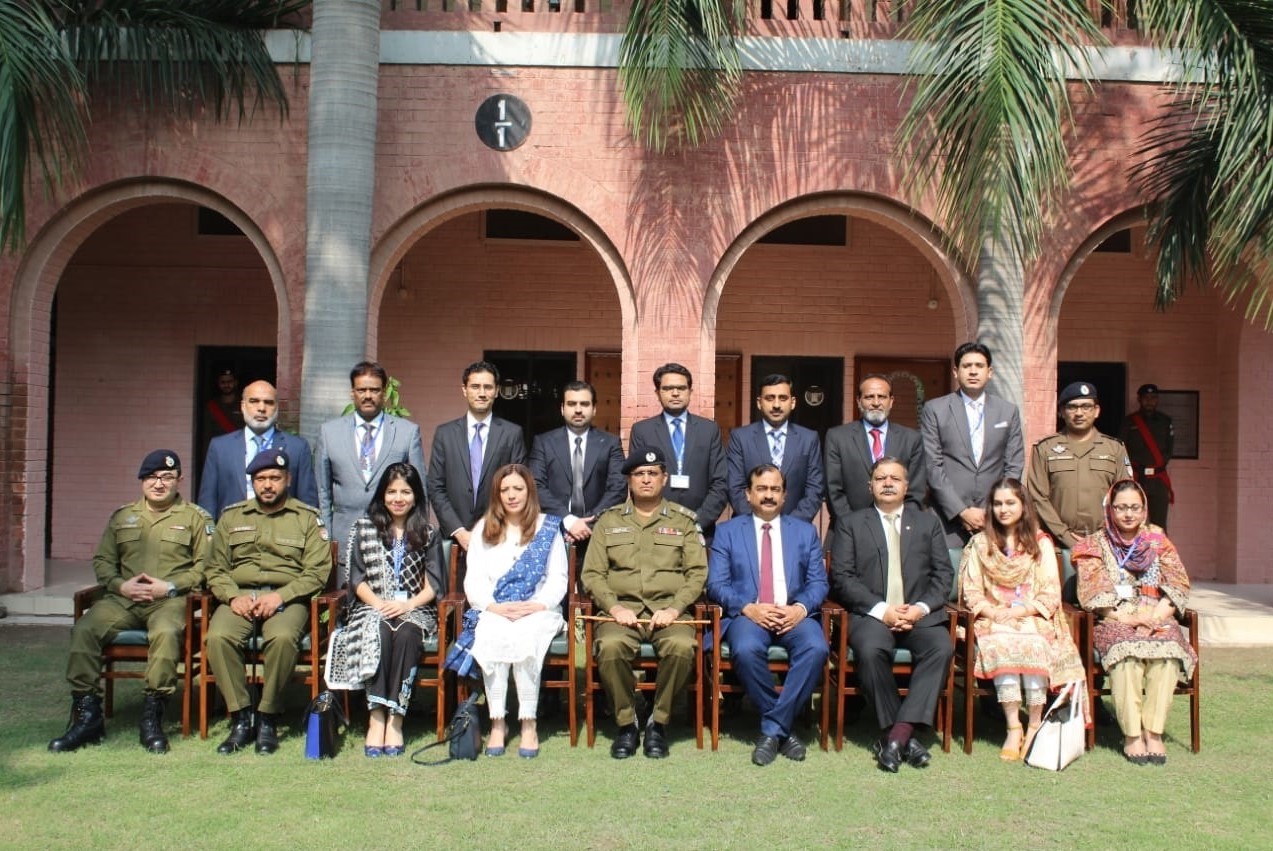 He also appraised the delegation regarding capacity building of the officers and officials of Lahore Police in terms of their training as its regular feature.
Ashfaq Khan said that due to the introduction of smart and e-policing, crime rate had visibly reduced in the city due to better crime control management strategy and factual human resource distribution.
He said that Lahore has become more saver city in the International ranking of World Crime Index due to these measures taken by Lahore Police for the safety of its citizens.
Ashfaq Khan said that the internal accountability system as well and service delivery to the public has been improved by installation of CCTV cameras in the Police Stations, setting up Operations Rooms, Police Khidmat Centers, Police Mobile Units and Khidmat Counters as well.
Ashfaq Khan said that exemplary working relationship has been established with the Punjab Safe Cities Authority (PSCA) with the support of its CCTV cameras to maintain law and order in the city, curb the anti social elements and ensuring foolproof security in the city.
DIG Operations Lahore said that the quality of policing has been made better by public friendly initiatives of free registration of FIRs and promoting community policing as well. He said that regular sessions have been conducted regarding behavioral change to improve the conduct of Police officers and officials with the citizens.
The DIG Operations Lahore also held a question-answer session with the visiting delegation. Ashfaq Khan presented honorary shield to the head of delegation form Lahore Police. Moreover, the participants of MCMC also paid a visit of Police Station Old Anarkali.
They inspected different sections of the Police Station including Front Desk and lock up. SP Civil Lines Division Dost Muhammad briefed the participants regarding the ancient history of Police Station Old Anarkali and its historical value due to its political FIRs registered here since 1861.— PRESS RELEASE