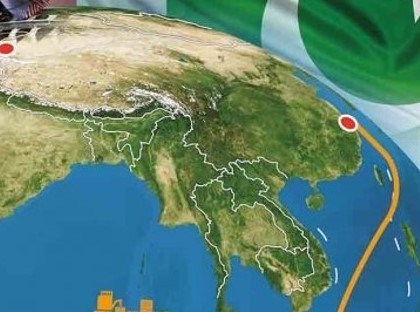 Rana Eijaz Ahmad
Pakistan is a great country on the world map and maybe the most developed country in the first 73 odd years of history in the comity of nations. The developed countries or other countries with good governance are those where leaders kept rising to lead the country. In India, it was Jawahar Lal Nehru after partition developed institutions for more than a quarter of a century. Rajive Gandhi in the 1980s made reforms and opened the Indian economy. In Malaysia, it was Mahathir who governed for 27 years and created a modern Malaysia. In China, first, in the late 1940s to 1960s, it was Mao Zedong, who was deeply influenced by Confucius and Neo Confucious thoughts had a revolution in China, Zhou Enlai in 1960s to 1970s, and in the late 1970s, Deng Xiao Ping made reforms in China and opened the political economy of China. In Singapore, it was Lee Kuan Yu who made Singapore an influential country. All these leaders share a common value that they were not mentally slaves and they always preferred the local culture and values for educating their people. Except for Indian leadership which was mentally slave and could not raise their people as role models for the outer world and still having great human rights issues in Kashmir and with other minorities in India. Politically India has recently spoiled its secular stance when Kashmir is swayed under the ruthless law-making against the wishes of Kashmiris. India is at number five as far as its economy is concerned although it is maneuvered yet we may not deny its economic market that has been a consistent source of attraction for other countries. Unfortunately, except Quaid-i-Azam, Pakistan could not have any considerable leader in a true sense in its last 73 years who could revolutionize Pakistan through evolutionary processes. Pakistan is teamed with talented people who have been under bogus leadership and making their ways towards development through their resources.
Ongoing processions under the name of Pakistan's so-called democratic movement (PDM) is a sheer wastage of time and wastage of public money. Every sane person knows that it is just a way to protect the PMLN from her accountability. The PPP is exploiting the all other ten parties very cunningly. The PPP portrayed big posters in Karachi for the second procession of the PDM with all PMLN leadership along with the PPP flag under every PMLN leader's pictures.  It is not the beauty of democracy. Democracy has also become a cult and a cliché in Pakistan. Democracy is a source to an end, not an end itself. We need to get out of this cult and evolve ourselves as we are a rising nation. The west is in the habit of dictating us because our so-called political elite used to take dictation from them in the past and it went on. We need to trust our institutions.
Pakistan is passing through a very interesting phase. It is not dangerous in any way. It has also been a habit of few analysts that they keep threatening the people that Pakistan is passing through a very critical situation. Ayyaz Sadiq one of the dealers (leaders) of the PMLN and former speaker of the National Assembly, delivered a very well planned speech and well-thought version of the PMLN stance, since no one from the dealership (leadership) of the PMLN yet disowned his speech at any level. He gave a justification that his speech was distorted and interpreted in the wrong way. He did not speak against the integrity of the Pakistan military but the policies of the PTI government. Indian media took the words of Ayyaz Sadiq and started fabricating it everywhere, how India warned Pakistan military, and forced Pakistan the return of Indian detained pilot. The Indian Wing Commander Abhinandan Varthaman sent back to India at Wagah border Lahore on March 1, 2019, as a gesture of peace by Pakistan.
Pakistan is evolving very quickly and reshaping the future standards of governance in Pakistan. It is a positive outcome for the country regarding the prevailing circumstances. The influence of the PMLN and the PPP or lessening and their insignificance in Pakistan have made their dealers out of bounds. Both influential interest groups used to behave as mafia. On the other hand, the establishment of Pakistan is playing very wisely and exposing the true colors of the PDM. Gradually but effectively, the darkness starts prevailing against the influence of the mafias in Pakistan.
Pakistan's economy is at the lowest ebb with a predicted 2% GDP growth rate in the fiscal year 2020-21. The inflation has surpassed the double-figure which is a very worrisome state of affairs. We need to worry about making our economy better instead of indulging in PDM's fake stance to rescue their corrupt practices in the past. The PDM is successful enough in distracting the government and putting them in an irrelevant debate of loyalty or disloyalty with Pakistan. The PDM intends to unseat the PTI government by keeping the military under attack. The PDM wishes to provoke the establishment of Pakistan and vexing to make it outrageous to intervene. The Pakistan military is determined to support the civil government in all circumstances.
It has become a fashion in Pakistan to blame for every wrong thing that is done by the establishment. For God, sake establishment does not force you to be a doctor, engineer, lawyer, judge, bureaucrat, businessman, politicians, feminists, military men, policemen, teachers, or any other things. You all make your choices yourself and live in the country accordingly.
Reforms needed in Pakistan
Pervaiz Musharraf takes over in 1999, it was the first time in the history of Pakistan that uniformed men were restricted to go out with a government number plate vehicle with a blue light on it. Later in 2015, it became a practice after the Pakistan Police drew the attention of the Pakistan administrative services and other departments, using blue light at the top of their cars was illegal. Therefore, the military and police forces in Pakistan learned a lot out of past bad experiences and start reviewing their characters as well as institutions to make their forces better. Although we need to reform our all institutions at a large scale yet sense of deprivation and migration of dreams may exasperate anyone.
The PTI government took the vote in the general elections 2018 in the name of merit, transparency, and rule of law, unfortunately, all are selectively and partially implemented. It means nothing is changed so far in new Pakistan except selective accountability with no significant outcome. The PMIK needs to rise above the party and have to make decisions in the best interest of the country. The PTI Tiger force and the PMLN Sher Jawans are leading Pakistan towards a precarious situation. There is no need for such forces since student unions in the past could never get fruitful results but in the end, all such unions proved a headache for the academic institutions as well as for the governments. Why does the PTI government hesitate in making reforms in all institutions of Pakistan? Parliament, Judiciary, Executive, Military, Media, and Mullah all need amendments in their structures as well as behaviors.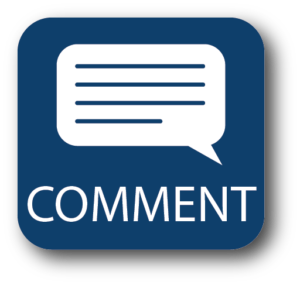 No institutions need to overlap other institutions. No extensions need to be given at any level in any institution as it deprives the other capable officers. If the military leads any civil institutions, it needs to reciprocate the same for the civil servants. If the military leads academic institutions, it needs to allow the academician to lead any of the military domain. If military, bureaucracy, judiciary, or journalists can run any affairs of the state without any prior experience why not the academicians and others are restricted to administer any specialized institution without any prior experience. These are the discrepancies in our political system that needs proper attention and cure at priority.
In Pakistan, all the problems lie with the common person and all the powers lie with the elite of Pakistan. The common person has no say in decision making while the elite has no concern with the resolution of the problems of the people. Until or unless the reforms would not be done at all levels, there would be no change in Pakistan. It is the simplest way to restrict the elite from its high handedness. The elite claims he will serve the country after general elections. It never happens. Since he starts enjoying the status as a member of parliament and forgets his objective as the representative of the people. The same thing happens at a lower level. Any employee criticizes the upper-level officers and when gets promoted at the same level, starts doing the same, his predecessors used to do. It goes on. The vicious circle of nuisance value can only be broken and replaced with moral values through reforms.
The sitting government needs to legislate that no member of the parliament will take a salary from the public purse but earn his bread and butter through his skills. All are allowed to contest elections regardless of their caste, creed, or status. All public and private servants can contest elections. For example, an academician can earn his livelihood through his skills of teaching. A lawyer can earn through his legal practice and the same is the case with a sportsman or an artist/e. There may be an issue of conflict of interests but it can be minimized through strict legislation and implementation of laws.
We have experienced the western styles of governance so far, why we don't try any indigenous kind of governance that could redress local problems. The Britishers kept us as slaves and legislated accordingly. Today, it is claimed that Pakistan is an independent state in the comity of nations. The top educationist, politicians, lawyers, economists, and military personnel must get together and carve out a plan in the best interest of the people. We need to prefer our people over foreign qualified people. We need to prefer our education system over the foreign stupefied education systems that have been discarded at all levels. A large number of racists are found in Australia, France, the USA, the UK, and other developed countries. Most of the developed countries do the women molestation and other gross infringements of law after hundreds of years' history at their back. If their education system or value system was as much valued why they were still groping in the dark.
We have to come out of the slave mindset and have to convince our people that speaking English with style is not a success if it was so today China would not have been one of the top economic powers. For achieving the goal of national integration, learning the local languages of Pakistan must be made mandatory along with English. All certificates after matriculation can be conditioned with the learning of one local language other than the native language. For details, one can read, An Alternate structure of Governance: A case of Pakistan, a published research paper in an international journal.
The Way Forward
We are successfully resolving our horizontal (linguistics, parochial, ideological, and provincial) and vertical (lacuna between haves and have-nots) cleavages. We need to bequeath Pakistan for our future generations who could live in Pakistan as Pakistanis instead of wannabe puppets. It is only possible when we start preferring our moral values instead of colonial nuisance values. We have to train through our locally reformed education system that we are like others and others are like us. Making things Muslim specific is getting us away from humanity. We need to control ideology at the state level. The state has to stop all mullahs from interpreting the religion. The only university qualified Imaam and Muazans need to be appointed as gazetted officers through Public Service Commissions. All Masjids must be under the direct control of the Ministry of Religious Affairs instead of villages, tribes, muhallas, or union councils.
Media is being reformed under the present government but needs an overhauling under strict accountability. The media needs to be responsible instead of irresponsible in the name of freedom of expression. Anchors, analysts, producers, researchers, and others must be from communication studies, economics, international relations, literature, and political science fields instead of any nonprofessional discipline. The owners of media houses need to pay the salaries of the employees from top to bottom. In media houses, a pay-scale and promotion structure must be ensured like other public sector institutions to restrict media anchors and analysts to behave as mafia. We need to make our media laws and implement them accordingly.
Judiciary and bureaucracy are engulfing a big chunk of the public purse, make them efficient through their performance-based incentives and deductions as well. The contempt of court is a depiction of the master-slave relationship. It must be finished immediately. We all spend and buy from the same economic market, why few are taking more salaries, perks, and other fringe benefits but others do not. We need a uniform system of salary packages in the country.
Politicians, judges, civil servants, public/private sector officers, media men, mullahs/clergymen, and uniformed men all are supposed to be accountable under the law for their unlawful acts.
The harassment act needs to be amended clearly that everyone is accountable for harassing others regardless of gender. Women are as respectable as other genders in Pakistan. All women quotas need to finish immediately from all public sector services of Pakistan. it is unjust to other genders in Pakistan. If a quota system for women is indispensable, they need not contest for merit or general seats. For example, in all the competitive exams they can be inducted on general merit as well as through women quota. It is a gross infringement against men and transgender in Pakistan. All professional and skillful education at graduate as well as postgraduate levels need to be conditioned with five years' service in Pakistan. In Pakistan, women used to be doctors, engineers, and lawyers but more than 70 percent won't work after the completion of degrees. It gives a great loss to human capital as well as the public purse.
We have to decide we want to live in a failed and rented the state of Pakistan with the politicians, judges, civil bureaucrats, military generals, media blackmailers, gender discriminators who prefer to loot the country by all means and live abroad but want to rule over Pakistan. Or we need to live in a rising Pakistan that needs reforms at all levels free from harassment and slave mindset. All problems of Pakistan lie inside and their solution also lies within Pakistan.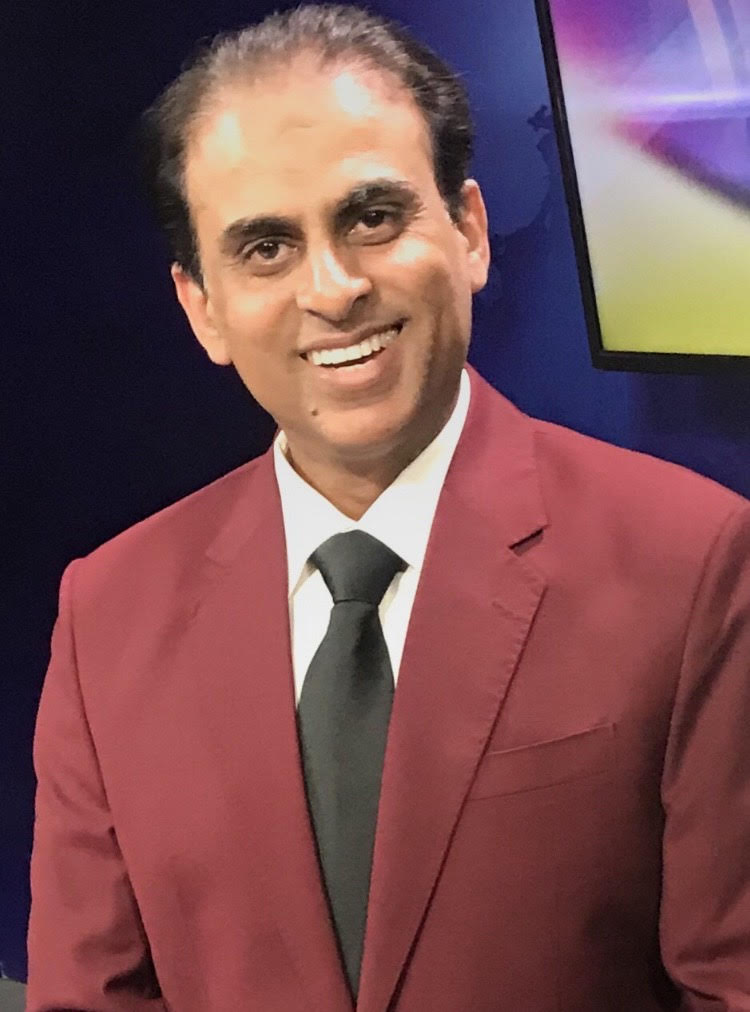 — The writer is Host Director Confucius Institute Department of Political Science, University of the Punjab Lahore. He can be reached at ranaeijaz@gmail.com
Disclaimer: The views expressed in this article are those of the author and do not necessarily reflect the official policy or position of Lahore Mirror