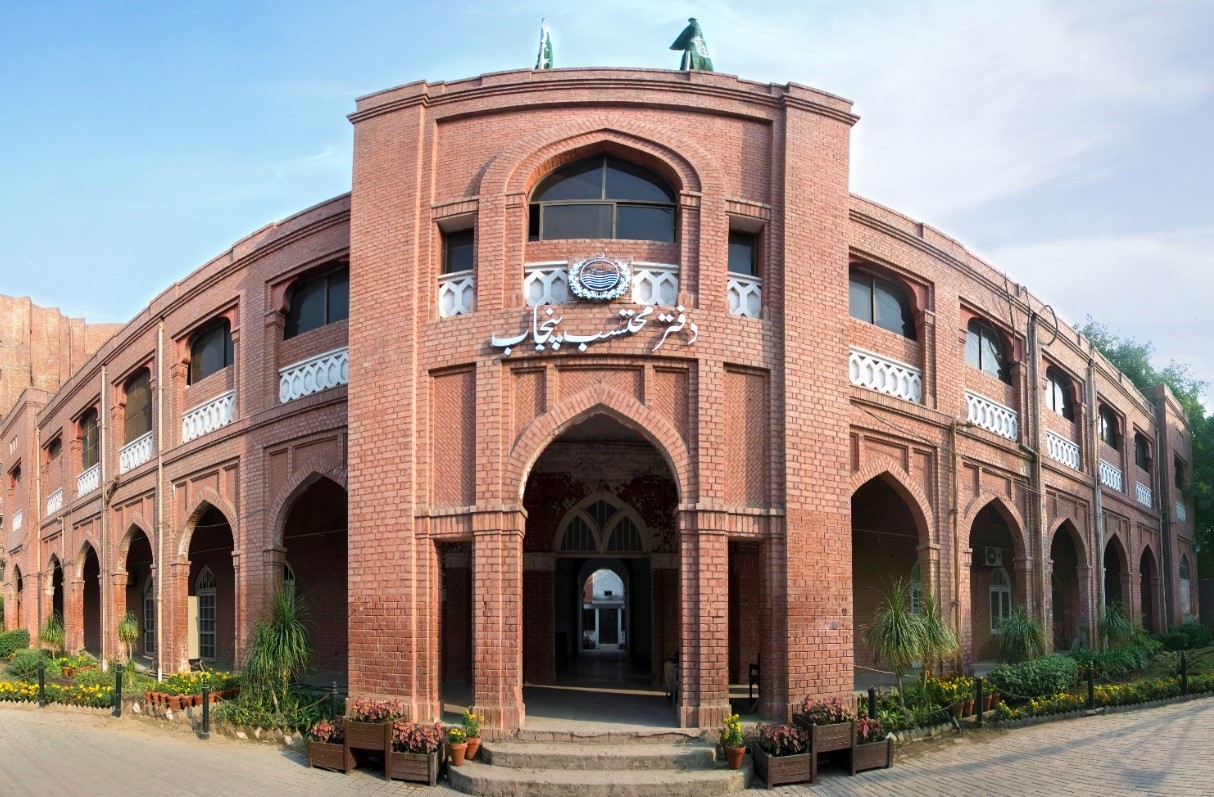 LAHORE– Number of applications received from complainants across Punjab against various government departments is increasing day by day, reflecting the trust and confidence level of public in the Office of Mohtasib (Ombudsman) Punjab who is ensuring provision of justice 24/7 to the complainants.
This was the reason that only during last month 4,000 applications have been received from the complainants to Mohtasib Office.
It was told to the Mohtasib Punjab Maj(retired) Azam Suleman Khan in a briefing held at the headquarters Lahore. In this regard, the biggest relief was provided to a Principal KhalidaGulzar of Govt. School Dist. Rahim Yar Khan against her pending retirement outstanding amount of Rs.5ا0,00,000/-. The case was delayed for the last 8 months due to the negligence of the concerned junior clerk Mohsin Bashir who consistently keep on asking bribe of Rs.5,45,000/- and Rs.2,00,000/- respectively to settle this issue.
Receiving an application of Iftikhar Ahmad Khan the son of retired principal, the Mohtasib Office started working on it and within a period of few weeks, the outstanding amount of Rs.50,00,000/- not only handed over to Iftikhar Ahmad Khan but also an inquiry against such junior clerk besides, disciplinary action was recommended by the Mohtasib Office to the concerned department.
Similarly, a widow MukhtaMai of Hafiz Muhammad Sharif (BS-14) who died during his service from Communications& Works Department District Vehari. The widow claimed Rs.22,00,000/- as financial assistanceand submitted her application in the Office of XEN Highway Multan which was lying pending for so many months and no action was taken so for in this regard. Finally, Mukhta Mai contacted the Mohtasb Office and lodged her complaint on which immediate action was taken and after completing all official proceedings Mukhta Mai was handed over the amount of Rs.22,00,000/- as she claimed.
Another application received from Muhammad Hussain Bhalli of District Gujrat claimed that in Govt. Boys High School, a mini sports stadium was constructed with the cooperation of Punjab Sports Board at the cost of Rs.9.05 million. The newly constructed stadium was made non-functional and discarded at the hands of ShahidRiaz, Head Master and District Education Office, Sialkot, Sheikh Altaf.
The applicant further claimed that due to the negligence of these two officers 200 plants were also damaged besides, the stadium seats which were constructed at the cost of Rs.1,75,190/-. Whereas, the boundary wall which was completed at the cost of Rs.7,18,200/- is also at risk due to permanent storage of water. The complainant further stated that this negligence caused major hit to the public money.
While taking serious action on the application of Muhammad Hussain Bhalli, Mohtasib issued orders to Secretary Schools to take stern action against such black sheeps and also conduct audit in this regard and furnish their findings to this Office at the earliest.
Mohtasib Punjab also took serious notice of an application of veteran citizen Muhammad Yousaf from District Sheikhupura who complaint that the employees of Union Council Ferozewala involved in over charging while issuing the divorce certificate against its fee. The citizen further claimed that the staff asked for Rs.5,2,00/- as bribe for providing such certificate.
Mohtasib Punjab issued directions to the concerned department not only to take departmental action under PEEDA Act against the registration clerk Qamar Abbas and office assistant Abid Hussain Shah who demanded the bribe for provision of such service.
He also directed all union councils of Dist. Sheikhupura to display prominently the official fee of the services like birth certificate, divorce and marriage certificates and other services in the larger interest of the public on permanent basis.— PRESS RELEASE