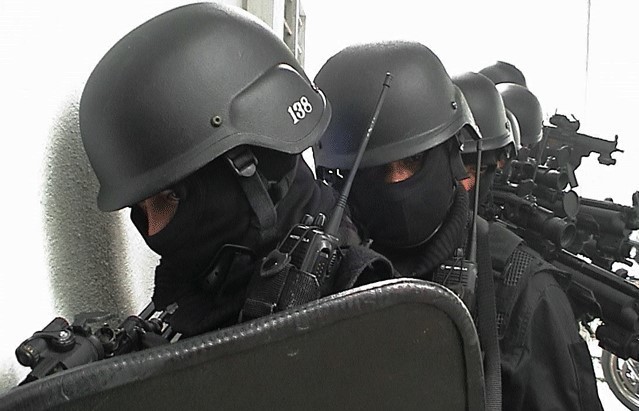 CTD Punjab Arrests Four Top Leaders of JuD and LeT For Terrorism Financing
LAHORE– The Counter Terrorism Punjab has arrested top four leaders of different proscribed organizations belonging to JuD/LeT (Jamat ud Dawa/Lashkar-e-Taiba) in different offenses and cases pertaining to terrorism financing.
The names of these leaders include Professor Zafar Iqbal, Yahya Aziz, Muhammad Ashraf and Abdul Salam. All four of them will be produced before the trial court tomorrow for adopting further legal proceedings against them.
JuD/LeT Ameer Hafic Saeed is already in prison and is facing trial for alleged charges of committing offenses relating to terrorism financing. The entire core leadership of JuD/LeT will face trial cases.
The CTD Punjab has been investigating offences of terrorism financing wherein these accused had built assets by utilizing the funds grabbed under the pretext of terrorism financing.
The accused further made use of these assets so as to raise more funds for indulging into terror financing. In this regard donors of several assets/properties are also under investigation for providing these assets to the accused so as to transfer to their respective Proscribed Organisations.
These assets and properties accumulated by such nefarious means have already been frozen by the government.
The arrest of these leaders belonging to banned organizations will prove to be a major achievement with regard to implementing national action plan against terrorism and terrorism financing.
This commendable and timely action performed by CTD Punjab will help in not only tracing out other links relating to terrorism financing but will also help in eradicating this menace from the society.— PRESS HANDOUT