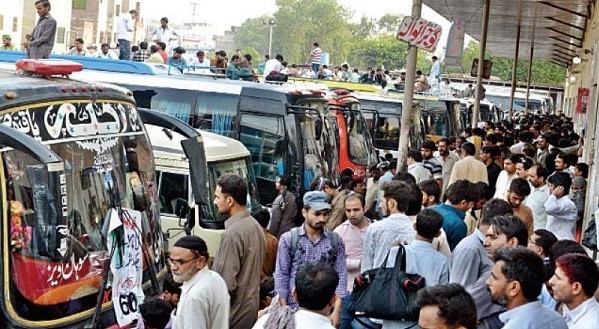 Commissioner Lhr Approves Proposals Linking Badami Bagh Bus Stands
LAHORE– Commissioner/Administrator Municipal Corporation Lahore Asif Bilal Lodhi on Monday chaired a meeting to approve proposals regarding Badami Bagh General Bus Stands.
Four contracts on three tuck shops and one on truck stand made in recently held auction were approved during the meeting.
Administrator General Badami Bagh Bus Stands Ahmad Raza Butt told lahoremirror.com that an approval was given on renovation, white wash and tiles work of sitting halls and AC terminal.
New taxation proposals to increase revenue was approved in principle upon which detailed meeting is scheduled by the Commissioner in a week, he added.
The computerization software was finalized and an approval was accorded on funds for the provision of computers, printers, cameras, construction of cabins etc.
Principle approval was also given on time schedule transport service where every transporter will be bound to operate business as per scheduled time on the pattern of private market and in this way better service shall be provided to the passengers.— LAHORE MIRROR