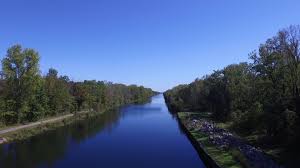 Canal Closure Schedule For Annual De-Silting Issued
The Irrigation department has issued schedule for closure of canals in Punjab for annual de-silting, cleaning and maintenance from Dec 26 to Jan 30.
A spokesman of the Irrigation department said that Lower Jhelum and Rasool Qadir Link canals will be closed from 26 of this month to 12th of the next month. He said Qadir Abad and Balloki Link canals from would be closed from 27of this month to 13th of next month, Lower Bari Doaab and Balloki Sulemanki Link canals from will remain close from 29 of this month to 15th of next month while Upper Pakpatan and Eastern Sadiqiyya canals from 30th to 16th of next month, Upper Jehlum canal from January 12 to 29, Lower Chenab canal (excluding Jhang Branch canal) from January 13 to 30, Jhang Branch canal from December 27 to January 13, Upper Bahawal Pur canal from January 13 to 30,Upper Chenab Canal from December 26 to January 12 and Central Bari Doaab canal from December 27 to January 13.
Meanwhile, the irrigation department also announced schedule for closure of Tarbela canals and said that Thai canal will remain closed from 13th to 30 of next month, Trimmu canals and Trimmu Sandnai Link canals from 10 to 27 of the next month.