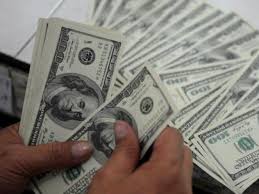 Foreign Direct Investment In Pakistan Boosts In November
KARACHI: Pakistan have gained foreign direct investment (FDI) of $280 million in November 2018- 74% more than previous month of October.
The country had attracted 161 million US dollars' FDI in October.China remained the foremost investor in November, which invested net $249.1 million, which makes up 89% of the total 280 million dollars FDI in the month.
The inflows from China apparently invested in Pakistan's construction and power sectors, the State Bank of Pakistan (SBP) said in a statement.The maximum investment from China was meant for the power sector, construction and financial business in Pakistan.
China under the umbrella project of the China-Pakistan Economic Corridor (CPEC), is investing $50 billion in Pakistan's roads and railways and energy sectors a part of the China's Belt and Road Initiative (BRI).According to officials accounts China has so far invested around $20 billion in Pakistan.