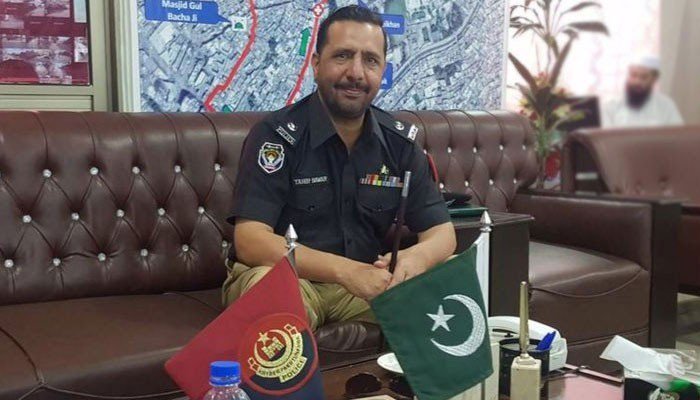 Rs50 million financial compensation announced for slain SP Tahir Dawar's family
ISLAMABAD: State Minister for Interior Shahryar Afridi on Tuesday said the family of slain SP Tahir Dawar will be provided with Rs50 million and jobs as per Prime Minister Imran Khan's instructions.
Speaking at a press conference along with Inspector General Police Khyber Pakhtunkhwa and SP Dawar's brother, he said it was responsibility of the government and the State to take care of the heirs of the martyred security personnel.
SP Tahir Dawar, who went missing from Islamabad on October 26, was found dead in Nangarhar in November. His martyrdom was confirmed by the Afghan government and body handed over to authorities in Pakistan.
Afridi added that the prime minister has also directed formation of a five-member parliamentary committee to review progress in the investigation in the murder.
The committee would be comprised of three members from the treasury benches and two members would be from opposition, and from both houses.
SP Dawar's brother thanked the government for the financial aid and welcomed investigation into the case.
Last month, the government of Khyber Pakhtunkhwa, where the police official hailed from, also announced Rs15 million finance compensation for the family.