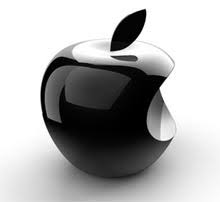 LAHORE MIRROR (Monitoring Desk)–  Apple shares hit a record at the start of trading on Wall Street, pushing the market value of the tech giant closer to the $1 trillion mark.
The shares rose more than 5 percent to above $200, close to the roughly $206 price needed to make it a $1tn company.
The rise came after Apple reported strong demand for its most expensive iPhones, boosting quarterly revenue despite just 1pc growth in shipments.
The average iPhone price hit $724 (£552), well above the expected $694.
The firm said its $999 iPhone X – launched last year – remained its most popular iPhone model in the quarter and had driven the higher sales price.
Revenue growth of 31% in Apple's services business, which includes the App store, Apple Music and Apple Pay, also boosted the firm's performance.
Overall the tech giant's revenue jumped 17% year-on-year to a quarterly record of $53.3bn (£40.6bn), with every region except Japan reporting double digit growth.
Profits rose to $11.5bn, up 32% compared to the same period in 2017.
"The lesson Apple's management has learned from the iPhone X, is when you sell a smartphone for more than $1,000 you can sell fewer units and still reap the financial benefits," said analyst Thomas Forte from DA Davidson & Co.
If Apple's momentum continues, it could be the first US company to hit a $1tr market value.