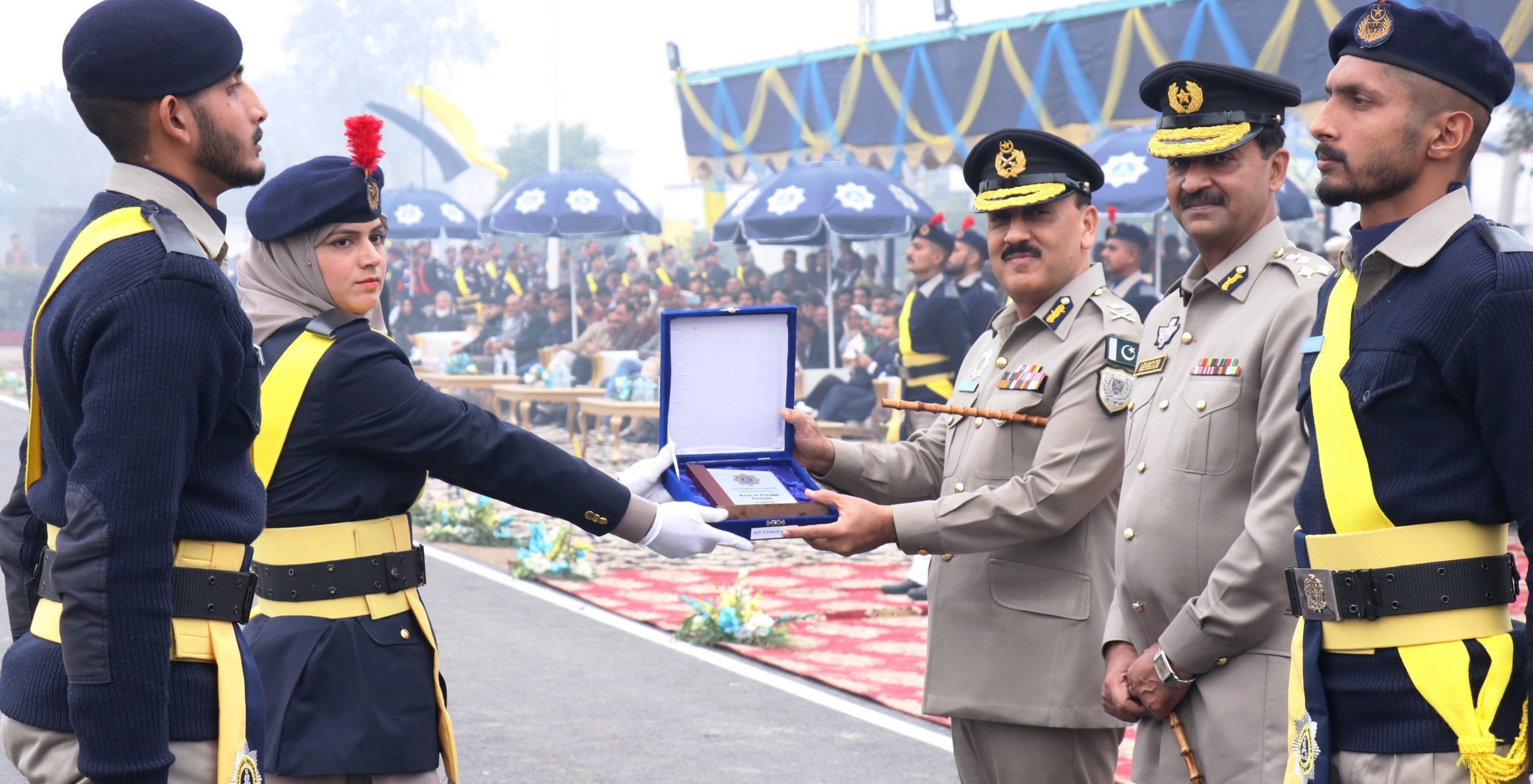 LAHORE– The quality training is a key to success for any organization and the National Highways Motorway Police (NHMP) has focused on the training of its officers on professional and modern lines, said NHMP Inspector General A D Khawaja on Tuesday.
He was addressing the passing out ceremony of 409 Junior Patrol Officers (JPOs) including 36 female officers.
IG NHMP AD Khawaja participated in the ceremony as chief guest.
The event was attended by Commandant Training College DIG Mehboob Aslam, DIG Central Ahmad Arslan Malik, DIG North Muhammad Alam Shinwari, DIG Motorways Sultan Chaudhry, media representatives, columnist, relatives of passed out officers and large number of people from different walks of life.
At the beginning of the event IG NHMP AD Khawaja inspected the platoons included in the parade.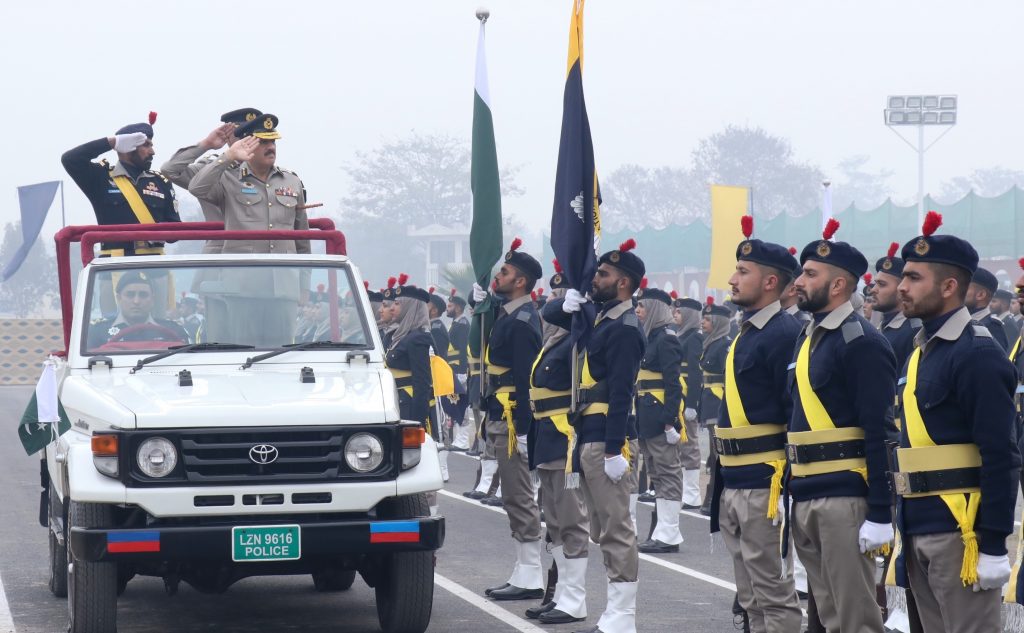 While addressing the passed out Officers IG NHMP said that they should feel pride that they are part of an organization which has earned worldwide fame as an honest and professional force. IG Motorway Police shared his expectations that the passed out JPOs will uphold the core values of NHMP which are Honesty, Courtesy and Help at all costs.
IG further added that if we want to improve our departments, we will have to make wise selection of persons on merit and improve the standards of professional training.
IG Motorway Police appreciated the efforts of Commandant Training College DIG Mehboob Aslam for excellent training of passed out JPOs and arrangement of the ceremony in befitting manner.
Later, four hundred and nine Junior Patrol Officers marched pass before the chief guest. A tactical demonstration of weapons and fitness by special commando squad of newly trained Junior Patrol Officers was also part of the event.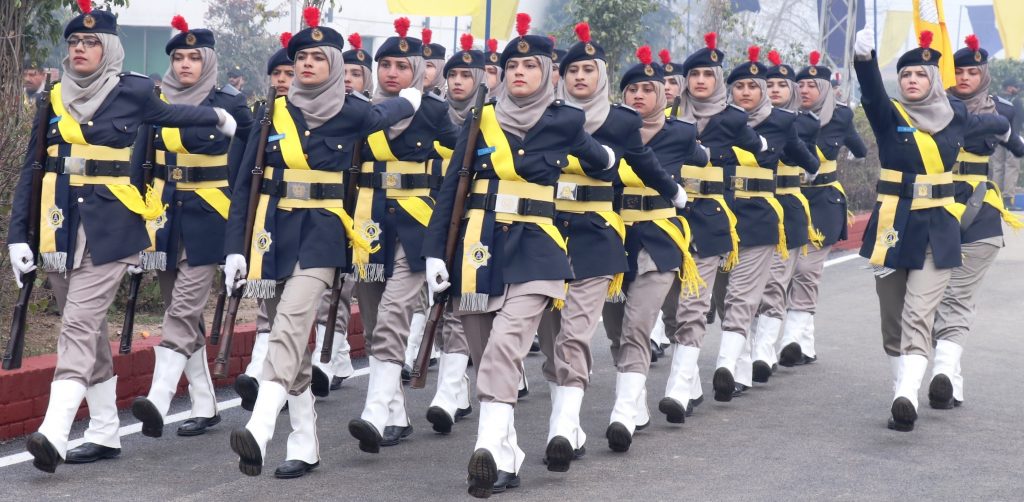 IG AD Khawaja distributed rewards among All Round First JPO Danish Waheed, Best in Parade JPO Muhammad Umar, Best in Parade among female JPO Laila Jafar, Best in Discipline JPO Muhammad Junaid, Best in Academics JPO Umar Fiaz and Best in Firing JPO Mureed Abbas.
At the end of the ceremony, IG NHMP AD Khawaja laid floral wreaths at the monument of martyrs of NHMP and prayed for the departed souls.— PRESS RELEASE