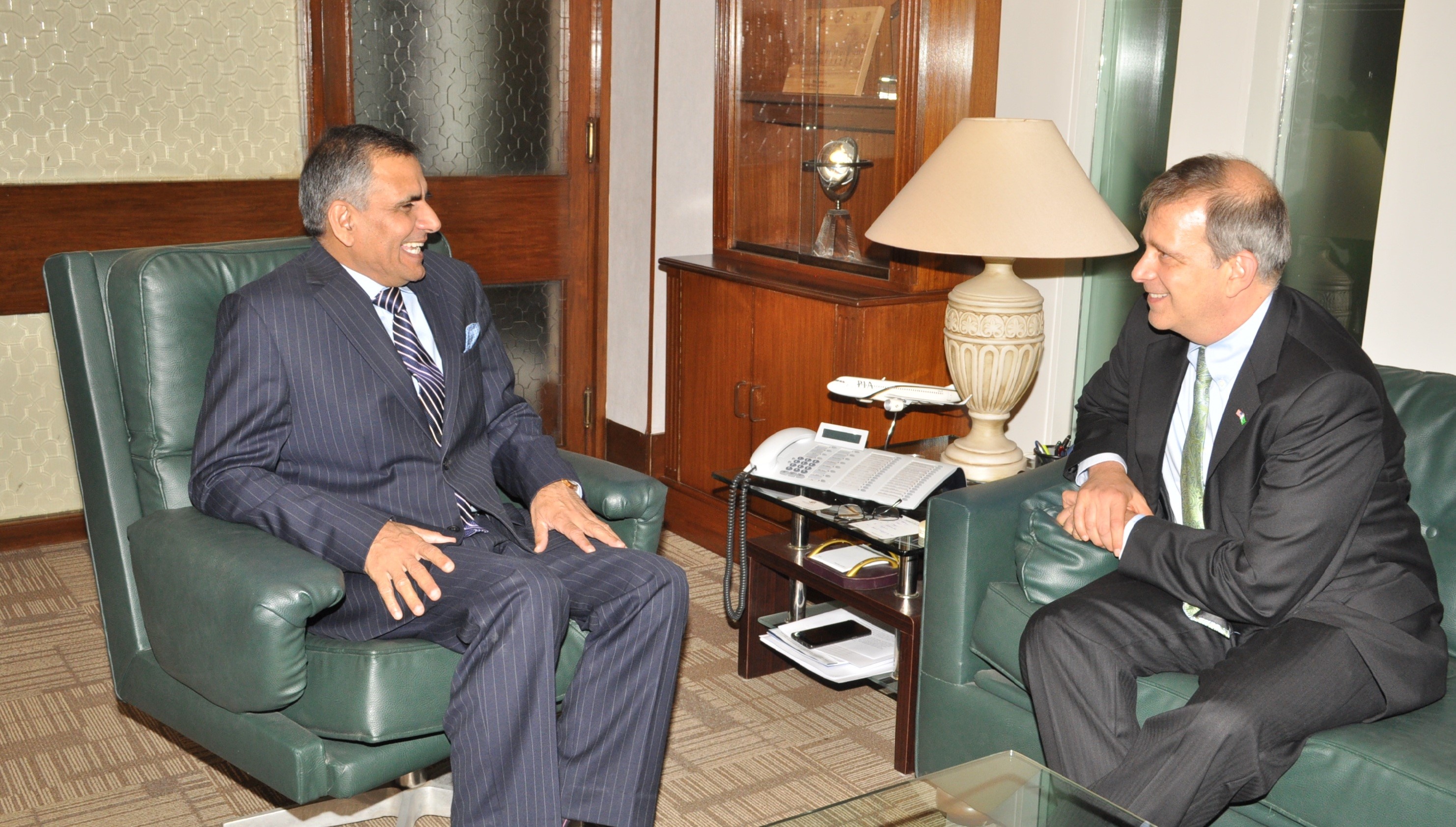 US Consulate General in Karachi Extends Support to PIA
KARACHI– The US Consul General in Karachi Wednesday extended support to Pakistan International Airlines (PIA).
US Consul General in Karachi Mr Rob Silbertstein visited PIA Head Office and met CEO PIA Air Marshal Arshad Malik.
While talking to the US diplomatic team Air Marshal Arshad Malik briefed them about PIA operations and improved performance and future business plan.
The US delegation was also apprised about the airline's fleet induction plan especially with reference to resumption of flights to New York and other cities in USA. He said that PIA would like to expand its network upon induction of new aircarft. He said despite significant increase in fuel and devaluation of Pak rupee the airline's performance is growing.
US Consul General Mr. Rob Silbertstein appreciated the recent performance of PIA and hoped that the airline will continue to perform well under the leadership of Air Marshal Arshad Malik to achieve the desired objectives.
He expressed his support and cooperation in matters related to coordination with TSA and other concerned US quarters. Mr. Silberstein also showed his interest in the CSR activities of PIA related to rehabilitation of needy special children and education programs.
The US delegation was comprised of Economic Counsellor Ms. Peggy Walker,  Political Economic Section Chief Jimmy Mauldin and others. PIA's senior officals were also present during the meeting.— PRESS RELEASE