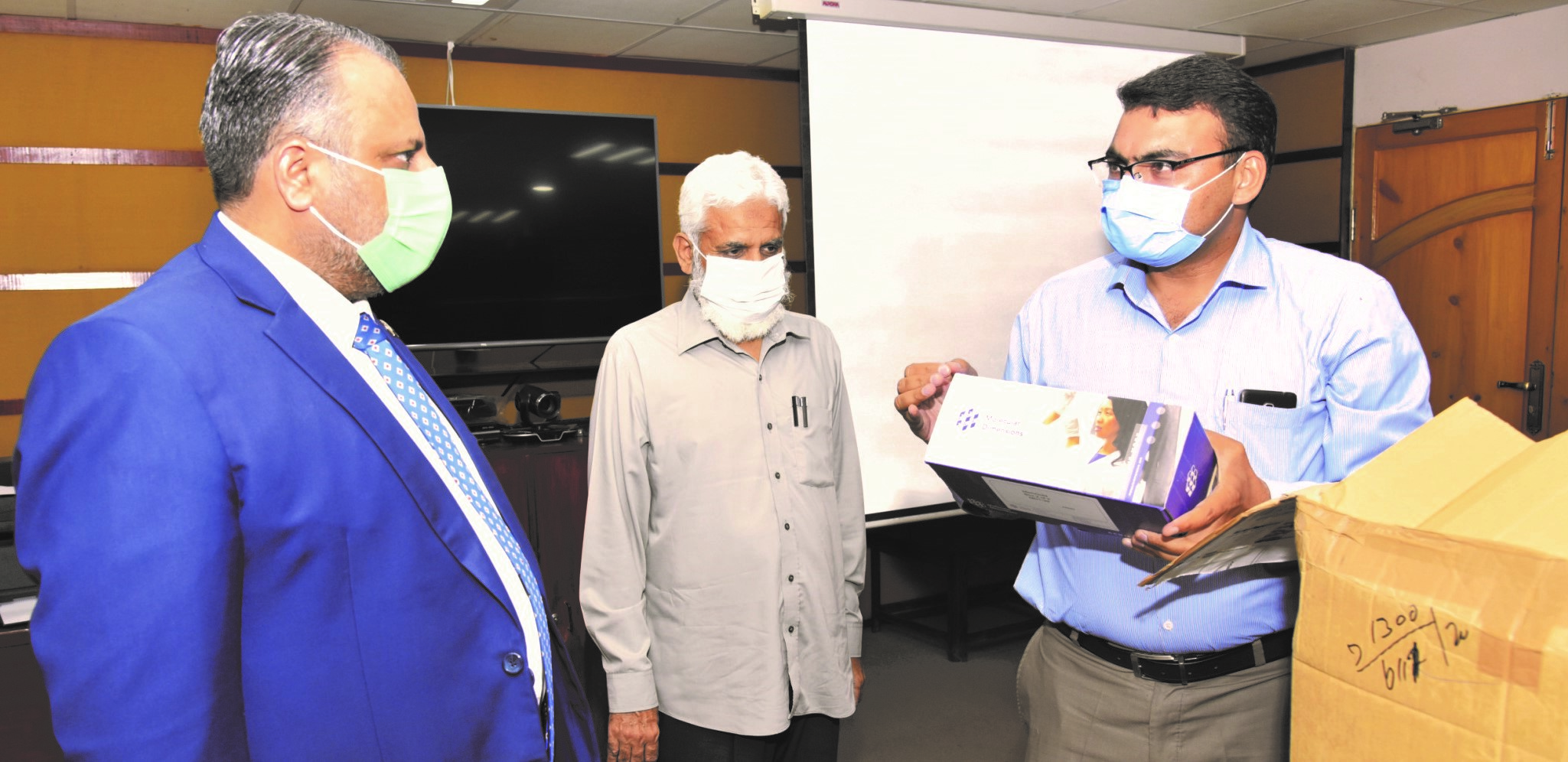 BAHAWALPUR– In continuation of the ongoing collaboration, The Institute of Integrative Biology, University of Liverpool, UK has donated a significant amount of crystallization kits to the Materials Chemistry Laboratory, the Islamia University of Bahawalpur.
Engr Prof Dr Athar Mahboob Vice Chancellor handed over this equipment to Dr Maqsood Ahmad Incharge Materials Chemistry Laboratory during a ceremony.

These kits will be used by the research groups at IUB to crystallize various target proteins to determine their 3D structures for structure based drug design.
Having a critical mass of trained scientists in this vital area of research becomes even more important as the new diseases continue to emerge. The Materials Chemistry Laboratory hosts state of the art scientific equipments which are providing high quality scientific training to young people.
The Vice Chancellor thanked the University of Liverpool UK for this help as it will provide necessary input for ongoing efforts in the area of structural biology.— PRESS RELEASE