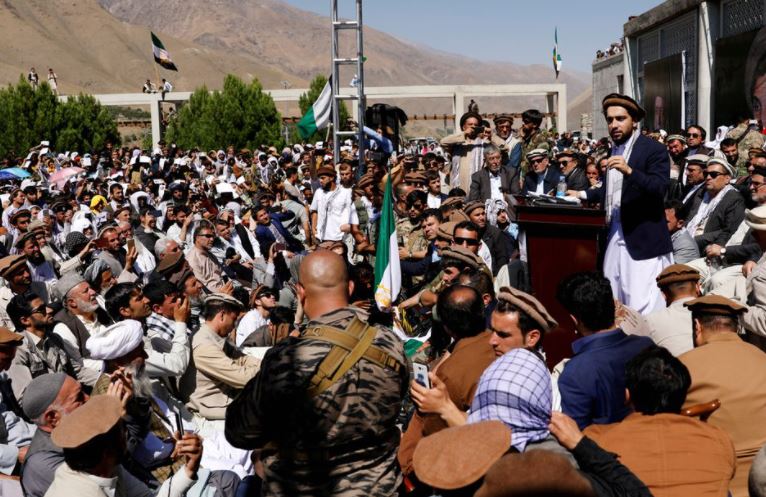 Taliban, Loyalists to Ahmad Massoud Claim Heavy Casualties in Fighting Over Panjshir Valley
LAHORE MIRROR (Monitoring Desk)– Taliban forces and fighters loyal to local leader Ahmad Massoud, fought in Afghanistan's Panjshir Valley on Thursday, with each side saying it had inflicted heavy casualties in recent days of combat in the last province resisting Taliban rule.
Following the fall of Kabul on Aug. 15, several thousand fighters from local militias and the remnants of army and special forces units have massed in Panjshir. 
Under the leadership of Ahmad Massoud, son of a former Mujahideen commander, they have been holding out in the province, a steep valley that makes attacks from outside difficult.
Efforts to negotiate a settlement appear to have broken down, with each side blaming the other for the failure of talks as the Taliban prepared to announce a government.
Taliban spokesman Zabihullah Mujahid said the group's fighters had entered Panjshir and taken control of some territory.
"We started operations after negotiation with the local armed group failed," he said. "They suffered heavy losses."
However a spokesman for the National Resistance Front of Afghanistan, a grouping of rebels, said it had full control of all passes and entrances and had driven back efforts to take Shotul district at the entrance to the valley.
SOURCE: REUTERS