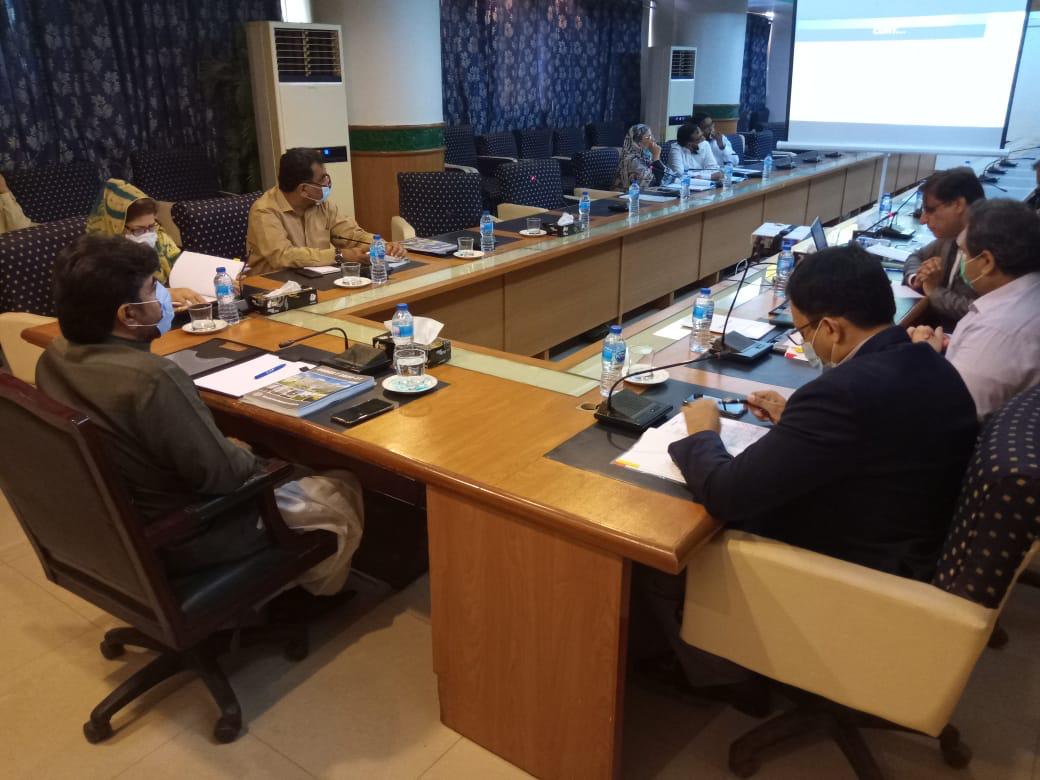 Steps to Be Taken To Issue Special Package For Lump Sum Payment Of KDA Employees: Nasir Shah

By Our Web Reporter
KARACHI– Sindh Minister for Local Government and Information Syed Nasir Hussain Shah has said that steps would be taken on priority basis to issue a special package from the Sindh government for the lump sum payment of all dues of KDA employees. Chairman Bilawal Bhutto Zardari has passed special instructions to ensure uninterrupted timely payments not only for the salaries of the employees but also to the pensioners in particular.
He express his views While chairing meeting at KDA .members of Provincial Assembly and Governing Body KDA Raja Abdul Razzaq, Ms. Shamim Mumtaz, Secretary Local Government Najam Ahmad Shah and DG KDA Asif Akram besides other officers were also present on the occasion.
Nasir said that Adapting KDA to modern requirements for public facilities and relief is a matter of urgency. He directed that all officers should give priority to solving the problems of the people. He said that KDA should be taken to the heights of development again by using all possible resources.
Talking to media he said that many issues were raised by the members in today's meeting of the Governing Body In order to improve the institution, a detailed visit was made to District Central yesterday and it has been taken as a model district. There, streets, roads, sanitation, sewage water and other issues will be solved.
The Local Government Minister said that the search for ghost employees has been started in the local bodies as ghost employees are not only a burden on the institutions but are also responsible for killing the rightful owners. The provincial minister said that there are special instructions from Chairman Bilawal Bhutto Zardari to introduce low cost housing schemes to provide affordable housing to the people.
In response to this, he said that there would be a full scale protest against gas shortage, power outage under a strategy. In the meeting, Local Government Secretary Najam Ahmad Shah clarified that the procedure for auction of plots under KDA should be transparent. He said that any new scheme should be started only after scrutiny and verification of every legal aspect. He said that there should not be any ambiguity or doubt in the financial affairs and payments of the institution.
Director General KDA Asif Akram while briefing the members of the Governing Body gave details regarding various departments and issues and expressed hope that under the direction and guidance of Local Government Minister Syed Nasir Hussain Shah, KDA institutions Will once again be made a public service institution and the heads of all departments are committed to this.