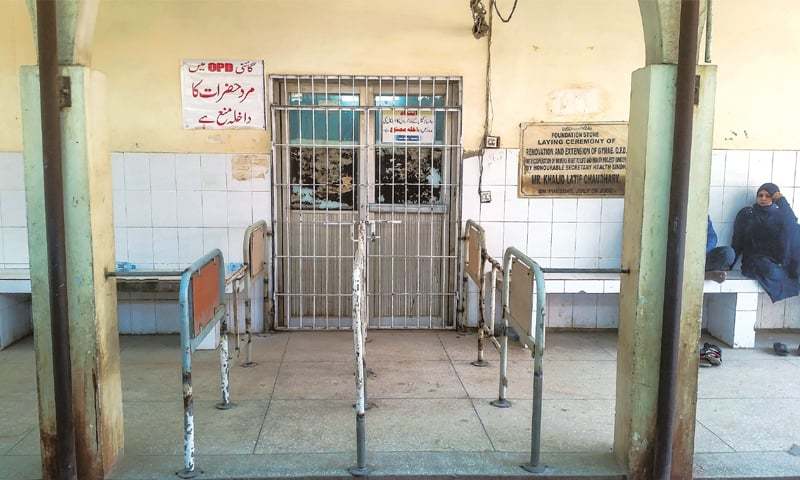 LAHORE MIRROR (Monitoring Desk)– As young doctors' protest cum strike enters fourth day across Sindh, a province of Pakistan, on Saturday, two children died in morning after they were not provided medical treatment at the National Institute of Child Health (NICH) in Karachi.
Doctors in government hospitals throughout Sindh are on strike for a fourth consecutive day to press the provincial government to meet their demand of pay raise. The doctors have said that they would neither defer nor call off the protest unless all demands are met and a notification is issued in this respect.
As patients suffer owing to the strikes, parents of two children at NICH alleged that the strike had led to the deaths of their children. The parents staged a protest against the deaths of their children and blocked the road outside the institute.
However, NICH head Dr Jamal Raza denied that the children died owing to the doctors' strike. "Both the children were under treatment in the ward — one was mentally challenged and the other was suffering from pneumonia."

"Only the outpatient department (OPD) is shut and wards are open," the NICH head added.
OPDs and elective operation theatres (OTs) of  Civil Hospital, Jinnah Post Graduate Medical Centre and National Institute of Cardiovascular Diseases are shut owing to the strike.
Hospitals in Thatta, Jaccobabad and other districts of the province are also staging protests and on strike.
Thousands of patients have been facing difficulties and resorted to seeking treatment at private hospitals because of ongoing strike.