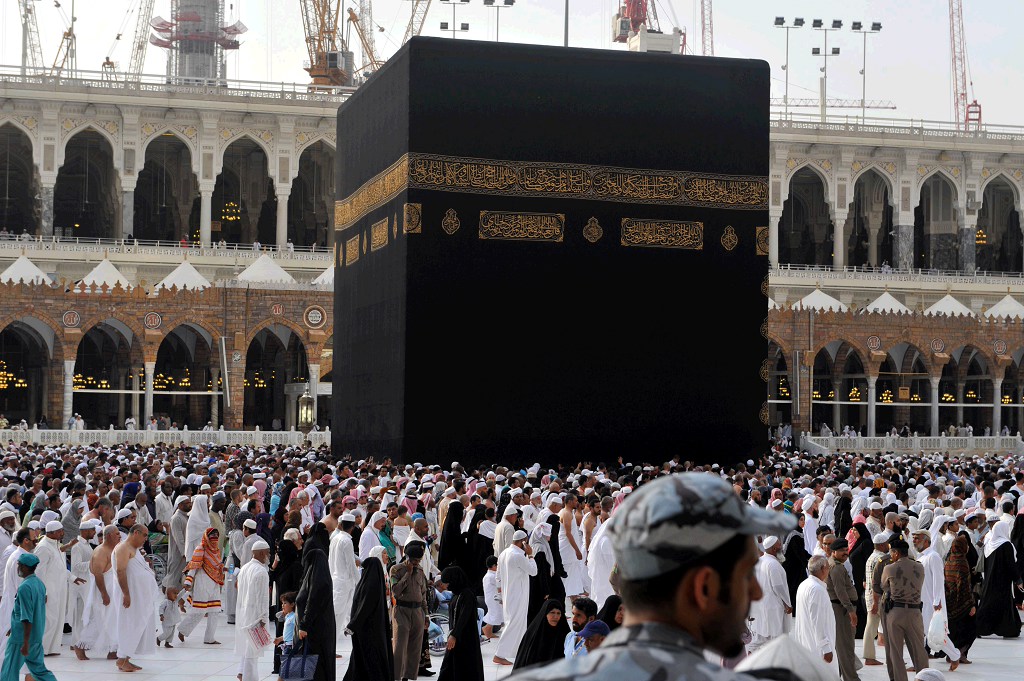 Saudi Govt Launches Slogan 'The World In The Heart of The Kingdom' For Hajj-2018
RIYADH (Lahore Mirror Monitoring Desk) — Saudi Arabia has launched the slogan 'The World in the Heart of the Kingdom' for Hajj-2018 with a design that contained 8 hidden icons reflecting some pilgrimage rituals.
According to a press release by the Saudi Information Ministry, logo of the slogan symbolises 'Holy Kaaba'. The semi-circular lines around the square and the word 'Hajj' appear in the round lines that are originally the outer face and the inner letter C. The square of the Kaaba represents its point.
The logo also features Qiblah, and is reflected in the rotation of the logo similar to the rotation of the compass. It is in addition to the Mecca clock, represented by the rotation of the logo and the center square, and the centrality of the Mecca site, reflected by the comprehensive picture of the logo that shows 'Mecca in the heart of the world'.
The land in the upper arches is similar to the signal of the reception of communication networks. And Palm Palm, one of the icons of the Kingdom, which reflect the medical and culture of the Kingdom and appears in the curved lines of the logo.
The government communication center of the Saudi Ministry of Information launched the new identity and the slogan of the pilgrimage season this year (2108).
In a statement Dr Abdullah bin Ahmed Al-Mughlout, Spokesman for the Ministry of Information and Director General of the Government Communication Center, said that the launch of the new identity was a part of comprehensive strategic media plan for the Hajj season, which the Ministry is currently overseeing.

The Kingdom is highlighting the achievements of civilization in the two Holy Mosques, as well as providing the 'guests of the Rahman' services full and distinct, sensing the great responsibility to Muslims in various parts of the world.
The new identity is one of the initiatives provided by the Ministry of Information within the Hajj plan, and derives its spirit from the greatness of time and sanctity of the place, represented by the pilgrimage to the Holy House of Allah Almighty.
The design of the identity was carried out by a group of young Saudi creative, to reflect several meanings 'hidden and hidden', showing the pilgrimage of the sacred rituals and landmarks and lofty goals.
The Ministry of Information aims to support the work of government agencies as part of its efforts to achieve the objectives of the Kingdom's Vision 2030, create coordination and integration among government agencies, besides consolidating the media message to keep abreast of the national transformation process.
The new identity of Hajj will be used at all digital platforms including print and electronic media.
Moreover, a website with the new identity will be launched as a media source dedicated to publishing the news and data of the Hajj-2018.