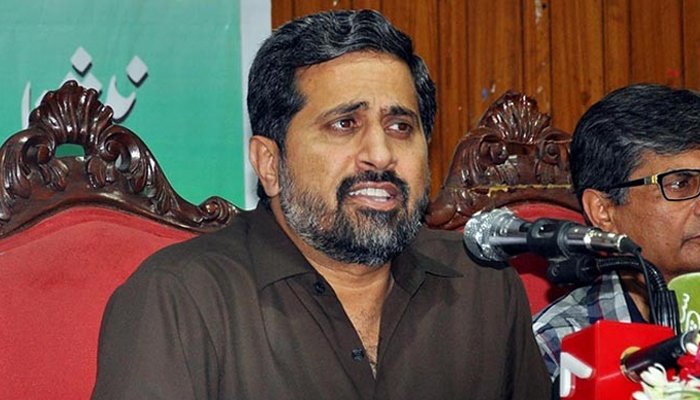 RAWALPINDI–Punjab Prisons Minister Fayyaz-ul-Hassan Chohan Saturday paid a surprise visit to Adiala Jail, Rawalpindi, where he arrived for inspection without prior notice and schedule.
Upon receiving the information, DIG Prisons Rawalpindi Region Malik Shaukat Feroz and Superintendent Central Jail Rawalpindi Chaudhry Asghar joined in and gave a detailed briefing to the Minister for Prisons regarding administrative affairs of the jail.
Chohan also inspected the hospital, kitchen and central control room, training and courses being imparted in the library, teaching classes as well as industrial and vocational training center. He mingled with the children in jail and inquired about their food and education.
He inspected the barracks of women prisoners and talked to them about facilities being provided.
Talking on the occasion, Fayyaz-ul-Hassan Chauhan said that inhuman treatment towards any prisoner in the jail would be deemed intolerable.
He further said that the portfolio of prisons was not handed over to him to exact political revenge against Sharif clan but Prime Minister Imran Khan and Punjab Chief Minister Sardar Usman Buzdar have assigned him the important task of jail reforms.— HANDOUT